General News
Details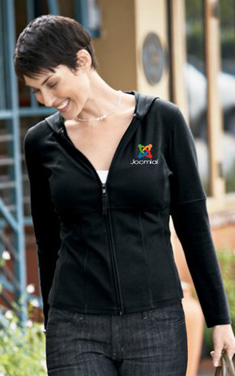 You may have noticed the Joomla Shop recently got a facelift to match the new Joomla.org front page design. Now, to really perk it up we've added new items too.
When your house doesn't seem to have enough official Joomla merchandise, the Joomla Shop has you covered. Expanding the offerings of the shop are three cool new products, guaranteed to make you the envy of open source enthusiasts everywhere.
Autumn is coming, and with it the brisk weather and need for an awesome Joomla-embroidered lightweight jacket. The Men's R-Tek Fleece Jacket is made from recycled material so it's both stylish and eco-friendly.
For those Joomla supporters who need to lug books, a computer, files, and more around, look no further than the new urban backpack. The Joomla Urban Backpack has a padded computer case, MP3 player pouch and chest/waist straps to make it useful on hikes. And, of course, it also has the beautiful Joomla logo embroidered on the front.
Women do Joomla too, and the shop hasn't forgotten that. Adding to the fall outerwear options is the Women's Soft Touch Hoodie. This hoodie is made from Pima cotton, and due to its infusion of Modal fibers it's luxuriously soft.
Support Joomla by patronizing the shop, and get some great stuff in return.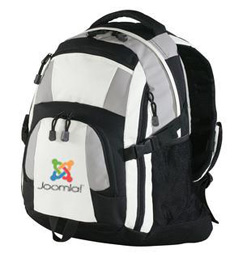 Details

As announced earlier, Joomla was nominated for the Packt Publishing Best Overall Open Source CMS and Best PHP Open Source CMS awards. Thanks to our awesome community support, we're finalists in two categories. Voting for the final round has begun and we need all the help we can get.
This is the time to show your support for your favorite CMS. Click here to vote for Joomla for the Best Overall Open Source CMS and then click here to vote for Joomla as the Best PHP Open Source CMS. You can vote in both categories.
Help us spread the word about Joomla by using the banners below on your Web site. Choose the size that fits best and add one of the following links:
Vote for the Best Overall Open Source CMS
http://www.packtpub.com/article/overall-open-source-cms-award-final-joomla
Vote for the Best PHP Open Source CMS
http://www.packtpub.com/article/best-php-open-source-cms-award-final-joomla
Thanks for your support!
Details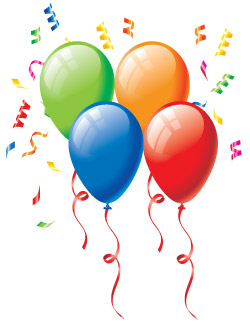 Happy third birthday, Joomla!
It's hard to believe that three years have passed by so quickly. In that short time, the Joomla community has grown so much larger and stronger than we could have ever imagined. Today, Google search results on Joomla yield over 100 million results. The Joomla group of Web sites serves 1 million visitors per week.
In the past year, Joomla has released the groundbreaking Joomla 1.5, launched the
Joomla Community Portal
and team blogs (including the
Joomla Community Magazine
and
JoomlaConnect™
), the
Joomla Documentation Wiki
,
Joomla Developer section
and our new site design.
Since March 2007, there have been over 6 million downloads of Joomla. And yet, it feels like we are just getting geting started. We hope that you are having fun using Joomla and we encourage you to get involved in the community and help make Joomla even better for the fourth birthday celebration. There are great things in store for Joomla in the years to come!