Joomla Extension Developers,
Thank you for the subscriptions offered to the Joomla Project to extend the functionalities of our official properties
AcyChecker

AcyChecker is a mailing list cleaning service (email checker) created by the AcyMailing team. This email checker allows you to improve the deliverability of your emails, to reduce your costs or to keep a good reputation by using its Joomla plugin or its API.
This email checker allows the verification of emails at different levels.
AcyMailing

AcyMailing is the n°1 emailing plugin for Joomla.
With more than 10 years in development and emailing AcyMailing allows almost everybody to handle his email communication easily.
Create template, send newsletters, check the stats. Using AcyMailing you will all the tools you need to improve your marketing and grow your audience.
Akeeba

Akeeba Ltd helps you make your Joomla! site secure since 2006.
Akeeba Backup has long been the de facto way to backup and transfer your site and one of the top rated extensions in the Joomla! Extensions Directory.
Admin Tools helps keep bad guys away, scan for suspicious files and helps you tidy up any loose ends.
LoginGuard adds true, enterprise-grade two step verification in your site's logins.
CoalaWeb
At CoalaWeb we have been providing awesome Joomla extensions since 2010 and our main goal is to create great extensions that are useful, practical, easy to set up, full of options and, last but by no means least, well supported.
CoalaWeb's extensions include popular titles such as CoalaWeb Social Links, CoalaWeb Traffic, CoalaWeb Contact and CoalaWeb News, just to name a few, and the list is always growing!
We are also avid supporters of open source projects and the GPL license.
Component Creator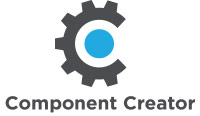 Joomla! Component Creator is a development scaffolding tool that eliminates all the tedious and repetitive work of creating a custom Joomla component. A user friendly point and click interface allows you to customize, configure and download a ready to install zip file with all the desired tables, fields and interfaces needed for your component.
All code generated is following the Joomla MVC standard, is bloat free and is compatible with the latest Joomla version. You are guaranteed to save hours if not days of your development time. 100% free to use for single table components with a premium option for more complex extensions..
Digital Peak

Since 2007, Digital Peak delivers rock solid Joomla extensions to the community.
Our flag ship product is DPCalendar which is a full blown event and booking system with external event integration of Google calendar, iCloud, Facebook events and MS Exchange/Office365. Beside that we have extensions which do Google analytics data integration, project management and some smaller ones.
Our mission is to be a gear of the Joomla Ecosystem and their community. We respect the Open Source ideology. That's why we offer fully functional FREE versions of our products. All of our extensions are GPL licensed to give you freedom to use.
Extly
Extly is a provider of software development services for web solutions and mobile apps, creator of AutoTweet, Joocial, XTDir and JoomGap.
Specializing in high-quality development & support, we've begun to publish software to manage social content, catalogues and directories in 2012. We've followed with mobile apps development, powered by JoomGap. Now, we are taking the next step, integrating all our experience and new technologies to develop full web and mobile solutions.
Impression eStudio

Impression eStudio builds websites, online shops, web applications and Joomla extensions. We use only Joomla CMS and have great experience in creating complete, advanced and good looking websites.
We have created free and commercial extensions like: Pop Image Slider, Add Custom CSS, Add Custom Javascript, Complete Image Styles, Central Administrator, Download Link Protection and other. We try to help the Joomla community from the perspective of the simple user and the administrator.
Our philosophy is to create usable and meaningful websites that are real tools in the hands of business.
J2Store, Native Joomla shopping cart

J2Store is the most flexible and powerful ecommerce extension for Joomla. It helps you create beautiful online stores in a completely innovative way. It extends Joomla articles as products.
The approach is very simple: Why create a whole additional ecommerce CMS to go on top of Joomla? Why not leverage the Joomla CMS itself for stuff like products and categories ? That is what J2Store does.
J2Store support 4 product types - Simple, Configurable, Variable, Downloadable. You can create unlimited products, product options and variants, manage inventory, provide discount codes and vouchers, manage orders, and more.
It integrated with 75+ payment gateways including PayPal, Stripe, BrainTree, Authorize.Net, Mollie, 2Checkout and Klarna. It has 15+ shipping integrations including USPS, FedEx, UPS, Australia Post, Canada Post.
You can extend your online store capabilities with Apps. It has 70+ apps that helps you connect with QuickBooks, Shipstaton, Zoho CRM, take Subscriptions and Memberships and more.
Create an article, set price and publish it. Start selling online within minutes with J2Store.
J!Extensions Store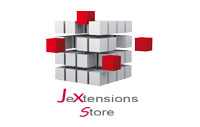 J!Extensions Store offers professional Joomla! extensions and development. Starting at the age of the Mambo project, our goal is developing extensions and web solutions based on Joomla!
Today we deliver award winning extensions to the community such as JSitemap Pro, JChatSocial, Responsivizer and many more.
J!Extensions Store is the online store where you can find best extensions for Joomla carried out by professionists who work to give added value to all products. You can find a lot of Joomla plugins as well as JSitemap Pro that's an essential award winning component for the management of the sitemap and website SEO.
Perfect Web Team

Perfect Web Team is an enthusiastic team of Joomla! specialists from the Netherlands.
While working on projects for our clients we develop extensions that make Joomla even more powerful and user-friendly. We are really excited about our Joomla extensions so we released them for the public: PWT SEO, PWT Image, PWT Sitemap and PWT ACL.
Check our website to learn more about how our Joomla-extensions add a great value to the websites you are creating for your clients!
Regular Labs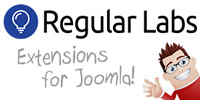 For years Regular Labs has been setting the standard with an ever-growing collection of highly rated extensions, like Advanced Module Manager, Articles Anywhere, Modules Anywhere, Modals, Sourcerer, ReReplacer, Tabs, Sliders, etc.
Regular Labs mainly offers extensions to make your life as a Joomla web builder or administrator easier. Do stuff faster or even do stuff that seemed impossible.
Regular Labs is also the driving force behind the extension 'What? Nothing!'.
RolandD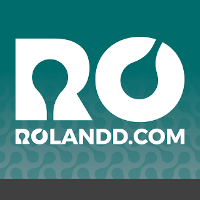 RolandD As a long-term extension developer for Joomla! we enjoy building solutions and supporting the community.
Our RO CSVI extension has been around from early on and has become a versatile tool for many users. The need to import and/or export any types of data is always a hassle but RO CSVI makes your life easier by giving you the tool that can do the job.
Supporting all different kind of file formats, import and export locations, run automated imports and exports, extensible and many more features.
Not only do we develop RO CSVI, we also create RO Payments, RO Users and RO Single Sign On. All high quality extensions to help you out in different use-cases.
RSJoomla
RSJoomla's mission is to provide Joomla! users with extensions and templates that are easy to install, maintain, and update. Today, we have 41 products that are extensively used by the Joomla! community.
We believe in open source and aim to revolutionize software performance through constant improvement because "good enough" is not in our vocabulary. Also, we want to give back to the software development world through greater flexibility uniting design, user experience and customization options.
StackIdeas

StackIdeas has been delivering easy-to-use and professional Joomla! extensions, plugins and templates since 2010. Most of their famous extensions such as EasyBlog, EasySocial, PayPlans, EasyDiscuss and Komento are used across thousands of Joomla! powered web sites. They are also well-known for their superior after-sales support.
Schultz IT Solutions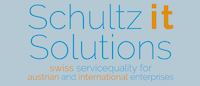 Established in 2004, Schultz IT Solutions prides itself with first class customer support for our high quality software solutions. Our well known Joomla component jDBexport is a powerful and fully featured data reporting tool, allowing website owners to deliver any data directly from the databases to any legitimate website user.
Techjoomla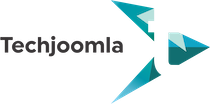 Techjoomla is focussed on providing innovative, top-notch solutions for the Joomla Community. Shika (E-learning), JTicketing (Event ticketing), JGive (Crowdfunding and donations), SocialAds (Advertising) & Quick2Cart (Ecommerce) and many more are used by thousands of Joomla websites worldwide.
Tekdi Technologies Pvt. Ltd. the company powering Techjoomla has been working with Joomla since its inception & provides consulting & services in web & mobile application development.
YourSites

YourSites allows you to keep track of, and apply, software updates on your Joomla web sites, check your sites are up and performing as expected, when combined with Akeeba Backup Pro you can even generate backups on your client sites. Check key configuration and server settings on your sites, adding your own custom checks and actions if you wish. All of this without the need to share any data about the sites you manage with a third party online service.
GWE Systems Ltd, the company behind YourSites has been developing Joomla extensions since the day Joomla was born. In addition to YourSites, its products include JEvents, RSVP Pro and EasyLayouts - the tool that adds layout editing to Joomla!.