123RF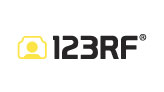 As a leading global stock content provider of high quality commercial and editorial photos, vectors, videos and audio clips; 123RF empowers professional web developers and designers with the most inspiring visuals in their quest to develop outstanding websites. Being the main sponsor for this year's JWC15, 123RF pledges to give back to the web community by partnering with Joomla and thus, providing the Joomla Community the opportunity to enjoy the affordable convenience of accessing legally licensed visual stock content that's friendly on the budget.
SiteGround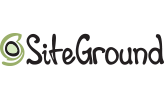 SiteGround web hosting company is a very special Joomla partner. Below are listed some of the things that make the company an important part of the Joomla world:
SiteGround is the official hosting partner for the Joomla! demo service and Joomla.com project. The company has built a unique infrastructure that allows thousands of people to get acquainted with Joomla and use the CMS completely free of charge.
SiteGround has been actively involved with the Joomla community for years by sponsoring, attending and/or lecturing on multiple Joomla events around the world.
SiteGround provides Joomla-specialized hosting services. They have multiple hosting plans which include Joomla security, speed and management optimizations, developed by the company itself.
Cloudaccess

Started in 2010, CloudAccess.net conceived and built the original 30 day demo program for Joomla.org. The newly founded demo program was utilized by hundreds of thousands of new Joomla users and provided otherwise untapped revenue stream for OSM and the Joomla project. Despite the demo contract expiration, to this day, CloudAccess.net remains a significant source of revenue.
On top of their ongoing support, CloudAccess.net provide value to the Joomla community in various ways:
For years, employees have been encouraged and paid to work on Joomla Project tasks during company time
CloudAccess.net provides Free Joomla Hosting which allows anyone to build and host a fully functional Joomla site at no cost
Sponsoring and attending various events around the world
CloudAccess.net will continue to embrace their Joomla lineage by growing their innovative Joomla hosting services.
Glip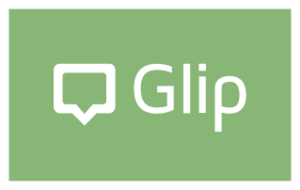 Glip (glip.com) is the business messaging app with built-in productivity tools that replaces your inbox as well as costly single purpose apps, and makes teamwork more productive and enjoyable. Glip is used by thousands of companies around the world to plan, share and organize work.
The result of more than 20 years of research and development in real-time communication Glip is fast and easy to adopt, with zero learning curve for teams of all sizes.
Glip is built with text and video chat at its core and includes distributed task management, file sharing with automatic version control, team calendars and more. Files, tasks and events are automatically organized and fully searchable, so all your information is in one place, displayed in context and easily actionable. Glip also offers dozens of industry leading integrations, allow teams to consolidate communication and providing context for faster, better decisions.
Glip is designed to support teams of all sizes and is ideal for flexible environments that demand quick turn-arounds. Be it application development teams, marketing teams or teams spread across continents, Glip is the business messaging app that improves productivity while organizing it all for you.
Glip is used by all Joomla! volunteers around the world to communicate, share and organize our work.
Rochen Ltd

Founded in early 2000, Rochen has focused on providing extremely reliable web hosting solutions for over half a decade. Rochen is not only the hosting partner for the official Joomla Web site, but they were also nominated alongside Joomla as a finalist in the category of Best Linux/Open Source ISP/Internet Host at the LinuxWorld Expo Awards held in London, UK in October 2005. As well as hosting thousands of websites powered by Joomla Rochen also offer a complete range of web hosting services from shared and reseller hosting plans all the way up to fully managed dedicated servers and clusters.
Rochen and their team have been instrumental in getting the Open Source Matters (OSM) and Joomla websites off the ground, providing us with the managed cluster of servers that we now use. To find out more about Rochen and the web hosting services they offer please visit: www.rochen.com.
The PSW GROUP

The PSW GROUP (www.psw.net) is one of Germany's leading full-service providers for internet solutions for more than ten years with focus on internet security. Based in Fulda the company offers its customers complete service and strives for utmost customer satisfaction in its actions. This can be best seen in its well-balanced portfolio of services.
The PSW GROUP offers certificate, encryption, authentication and signature solutions for web and e-mail communications as well as trust seals and customer evaluation systems. The comprehensive product portfolio includes SSL and code signing certificate solutions for each customer need, as well as enterprise public key infrastructures. Furthermore, the PSW GROUP offers qualified electronic signatures for the legally valid sending of tax-related documents. Its product range also includes PCI scanning, an analysis process that checks websites for weaknesses and security lapses, in order to meet the high security standards of the payment card industry. The Secure Content Delivery Network (Secure CDN) product guarantees online shops and similar sites fast and secure content delivery via HTTPS.
In addition to a wide range of products, professional expertise, both in the fields of host and domain services, as well as in IT security and IT law, are available to the PSW GROUP's customers.
Software Freedom Law Center (SFLC)
The Software Freedom Law Center provides legal representation and other law related services to protect and advance Free and Open Source Software. They have been instrumental in providing legal guidance as the Joomla project grows and advances.
We would like to thank those individuals and businesses that are actively supporting the Joomla project.
Partnering with Joomla!
If you or your business is interested in sponsoring Joomla, please send an email to This email address is being protected from spambots. You need JavaScript enabled to view it.