General News
Details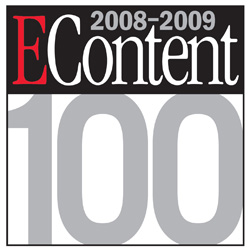 EContent today published their EContent 100 List of Companies that Matter Most in the Digital Content Industry. You can see us right here under Open Source Matters along with other notable open source friends like Drupal and Wordpress. The EContent 100 winners will be honored at the Buying & Selling eContent Conference next April 5-6 in Scottsdale, AZ.
There are a variety of categories: classification & taxonomy; collaboration; content commerce; content creation, production, & digital publishing; content delivery; content management; content security; fee-based info services; intranets & portals; mobile content; search engines & technologies; and social media.
EContent said, "We are proud of this list and of the companies on it. Members of the EContent 100 List are the companies empowering the content that fuels business today. We hope that our readers find the list as valuable as we did the process of creating it." The Joomla Project is honored to be recognized as a high-calibre business solution.