General News
Details
The Joomla! community congratulates the Drupal community on their release of Drupal 6.0. It is a great accomplishment and shows the strength and creativity of their free and open source community. Their hard work has paid off and again shown the power of open source collaboration to produce great software. We are especially thrilled for the many Drupal community members who we have gotten to know, most recently when both projects participated in the Google GHOP Contest .
Drupal like Joomla! makes it possible for millions of people to be creators of rich and complex web content without having to be coders. We celebrate Drupal's achievement in this, just as we celebrated our release of Joomla! 1.5.
Well done Drupal, and congratulations.
Details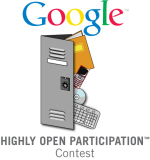 The Google Highly Open Participation Contest for pre-university students (high school and secondary school students) aimed at encouraging young people to participate in open source projects. Joomla! is proud to have been invited to join with nine other open source organisations for this pilot program. Tomasz DobrzyDski was unanimously selected as Joomla!'s 2008 Grand Prize Winner of the Google Highly Open Participation Contest. Tomasz completed seven tasks during the competition.
Read more: Google Highly Open Participation Contest WInner Announced
Details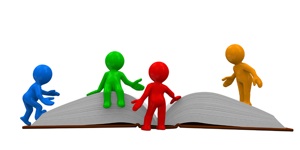 One of the most important ways an open source community interacts is by helping one another. This weekend gives everyone in the Joomla! community a fun new way to do just that. The first world-wide documentation camp for the Joomla! project kicks off tomorrow, Saturday 19th January 2008 and will continue all the way through Monday evening.
What is a documentation camp?
Good question. With the release of Joomla! 1.5 right around the corner, our community has a big need for new documentation on nearly every aspect of Joomla!. In a sentence this documentation camp is a lot of community members working together over the course of a weekend to write up a massive amount of documentation for the soon to be released Joomla! 1.5. We have a very large wishlist of tasks to be accomplished ready and waiting for anyone and everyone who can participate. To make everyone's life easy we have split off tasks into bite-sized items so that no one has to dedicate more time than he or she can afford during the event.