General News
Details
The Joomla! Project is evolving. What started with a more closed, small organization is developing into the much larger and more open organization that produces, protects and supports the Joomla! Project today. This month is filled with events reflecting that evolution.
This last December we had a Pizza, Bugs and Fun event that was key to getting Joomla! 1.5 ready for its phenomenal release in January. It also provided an opportunity for us as a community to get to know each other a little better and build relationships that will continue to drive the Joomla! project into the future. If you can, you should consider participating in the second PBF coming up this month. It will be even bigger than the first.
Details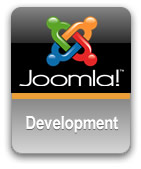 The developer.joomla.org Web site has been re-launched using Joomla! 1.5. You are invited to frequently visit and enjoy a steady stream of information shared by approximately 50 bloggers, each of whom are actively involved with Joomla! development. Reading their blogs and providing your feedback is an excellent way to stay in touch with Joomla!.
Keep up-to-date on what is new in Joomla! Development
On developer.joomla.org, you will find posts from Joomla!'s Development Working Group Coordinators, Andrew Eddie and Wilco Jansen. Here, the coordinators share key development directions such as the decision to raise the Joomla! 1.6 minimum requirement to PHP 5.2 and discussions on community issues such as how best to lower the barriers for participation. In addition, presentation material of interest to developers will frequently be shared following Joomla! Day events and technical conferences.
Details
The Google Summer of Code 2008 student application deadline has been extended to Monday, April 7, 2008. GSoC is a great way for talented student developers to do what they love during the summer break and write great code in exchange for a $4,500 USD stipend from Google. This is Joomla!'s fourth year participating and we look forward to welcoming a new set of amazing talent.