General News
Details
The Joomla! community congratulates the Drupal community on their release of Drupal 6.0. It is a great accomplishment and shows the strength and creativity of their free and open source community. Their hard work has paid off and again shown the power of open source collaboration to produce great software. We are especially thrilled for the many Drupal community members who we have gotten to know, most recently when both projects participated in the Google GHOP Contest .
Drupal like Joomla! makes it possible for millions of people to be creators of rich and complex web content without having to be coders. We celebrate Drupal's achievement in this, just as we celebrated our release of Joomla! 1.5.
Well done Drupal, and congratulations.
Details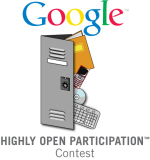 The Google Highly Open Participation Contest for pre-university students (high school and secondary school students) aimed at encouraging young people to participate in open source projects. Joomla! is proud to have been invited to join with nine other open source organisations for this pilot program. Tomasz DobrzyDski was unanimously selected as Joomla!'s 2008 Grand Prize Winner of the Google Highly Open Participation Contest. Tomasz completed seven tasks during the competition.
Selecting a winner was difficult because there were many deserving contestants. In review, it was obvious that GHOP was more than a contest for Tomasz. He demonstrated what contributing to a free software community should be like. He discovered that learning is fun, he expressed joy in sharing what he produced with others, he was proud to contribute his gifts, and he was honoured to be a part of the Joomla! community. As is true with many other contestants, Tomasz inspired those of us who worked with the program and reminded us why we also contribute.
We congratulate Tomasz DobrzyDski on this well deserved honor and we thank him, and each of the others, who contributed to the Joomla! community.
All completed contest tasks are available for review and download.
See also:
Contest announcement on www.joomla.org
Official Joomla! blog posts about the contest
Details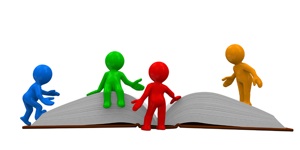 One of the most important ways an open source community interacts is by helping one another. This weekend gives everyone in the Joomla! community a fun new way to do just that. The first world-wide documentation camp for the Joomla! project kicks off tomorrow, Saturday 19th January 2008 and will continue all the way through Monday evening.
What is a documentation camp?
Good question. With the release of Joomla! 1.5 right around the corner, our community has a big need for new documentation on nearly every aspect of Joomla!. In a sentence this documentation camp is a lot of community members working together over the course of a weekend to write up a massive amount of documentation for the soon to be released Joomla! 1.5. We have a very large wishlist of tasks to be accomplished ready and waiting for anyone and everyone who can participate. To make everyone's life easy we have split off tasks into bite-sized items so that no one has to dedicate more time than he or she can afford during the event.
Who benefits?
The entire Joomla! community benefits from good documentation. The better our documentation is the easier it is for new people to use and get comfortable with Joomla!. It is also much more likely that whatever issue you are having or thing you cannot figure out is already documented somewhere and you do not have to go searching through the forum or waiting on someone to respond to you for answers. Participating in this event means you are helping yourself as well as everyone else in this community.
Who should participate?
Everyone! We have need of everyone from Joomla! Jedi Master to brand new people still struggling with what on earth a mambot is. We need people to answer questions and people to ask questions; people to write from a complete novice's point of view as well as produce very technical, development orientated texts. There is room for everyone, so come one, come all.
How can I participate?
I
KNEW
you wanted to participate! It is quite simple. If you have a local group of Joomla! users you meet up with, consider getting together during the event and join the rest of us in IRC . If you don't have a local group or are registered to attend a physical location then come join everyone in IRC .
This is a perfect opportunity to make new friends in the Joomlaverse and help the community all in one. In the open source spirit we will be working collaboratively using a wiki for most tasks. If you are unsure on how to use a wiki then this is a perfect opportunity to learn with friends.
Keep your eyes on the
documentation wiki
and join us during the weekend in IRC to get involved... you won't regret it.
Physical Locations
North America
Vancouver, British Columbia, Canada
9AM - 6PM PST (GMT-8) Saturday 19th January 2008
Thanks to The Network Hub for the location and free WI-FI
Europe
Brussels, Belgium
10AM - 7PM CET (GMT+1) Monday 21st January 2008
Thanks to the Belgium Local Police for sponsoring the venue
Virtual Location
World Wide via IRC
Server: irc.freenode.net
Channel: #joomladocs
Learn how to connect .