Joomla! News
Details

Category: General News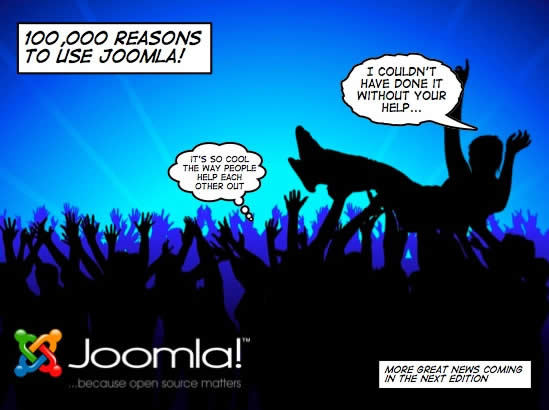 It's official — Joomla! has the largest Open Source CMS focused forum on the planet. In fact, by reaching 100,000 users signed up (validated), Joomla! contends with some of the biggest forums on the Internet. We reckon forum.joomla.org is in the top 10 of all comers.
Reaching this 100k watershed is significant as the heart of this reveals true Open Source source spirit with many of these members sharing their knowledge and experience. And this strength — the backbone of the project in many ways — manifests in a mature 'eco-system' that's self-supporting. Thousands of helping hands and minds.
"Joomla's success rides on the support available to end users through (among other places) our community forum," said Core Team member Brad Baker. "Time and time again, we hear users thanking us for the software, yet, without the active community Joomla! would not be where it is today ... one of the world's most popular Open Source projects. You are all a part of this and deserve a hearty thanks."
Details

Category: General News
Today marks a defining moment in the Joomlasphere, which sees the launch of our gForge. Yes, the new 'V8 hot rod' has arrived — and we believe it will provide the best development environment for a number of reasons but primarily to future-proof and cope with huge load.
The Paint Dried Today
When we announced the move last week, we still had plenty left to do to 'Pimp our Ride' but the team has done an amazing job. Today we've sent out emails to project administrators to inform them they will get best benefit by: 1. registering on the new Forge ASAP, 2. reconciling their download links on their Extensions Directory projects.
Details

Category: General News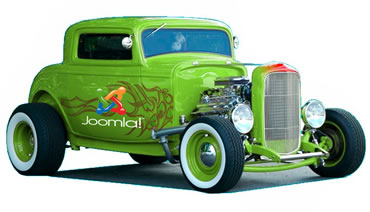 Some blips in the provision of services on our Forge has provided the Joomla! team with the opportunity to audit the way the developer experience works. Joomla! has grown so quickly that the services of our forge have fallen victim to that exponential growth.
To remedy the situation, we're announcing the coming of a brand spanking new Forge. Bigger, faster and optioned up with a fancy new paint job. While we can't reveal all of the detail or what's coming in the next week, the Core Team feels the solution will further excite the creative development around our framework and set yet another Open Source benchmark.
Subcategories
The latest news from the Joomla Team
Announcements & News related to Official Joomla! project Releases