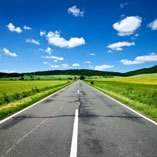 The August installment of the Joomla! Community Magazine is here! Here are the stories in this issue:
Editor's Introduction
The Road Forward..., by Dianne Henning
Feature Stories
Summing Up the Joint Summit, by Alice Grevet
What I learned at the Community Leadership Summit, by Paul Orwig
Join the Joomla! Tweet Team, by Hagen Graf
Joomla! in South African government, by Phehello Mofokeng
Website Case Studies
Website Case Study: Joomlagov.info, by Team Joomity
Did you know...?
5 Great Reasons to Become a JCM Author, by Milena Mitova
Nine Questions When Preparing Clients for Joomla 1.8, by Jen Kramer
Infographic: Joomla CMS Development Strategy, by Sander Potjer
Search Engine Optimization and Public Relations: The New Brotherhood, by Sandra Ordonez
Leadership Connections
Open Source Matters July 2011 Report, by Alice Grevet
Designers Studio
Praiseworthy Joomla User Experience, by Kyle Ledbetter
Joomla! Events and User Groups
Joomla!Day Events around the World, by Jacques Rentzke
The Joomla! Haikus
Post your haikus for August, by Paul Orwig
Help Wanted
The Joomla! project wants you - August 2011, by Paul Orwig
Joomla! Books
Download the Joomla! 1.7 - Beginner's Guide and save money!, by Hagen Graf
Unlimited Joomla book resources in multiple languages, by Anh Tuan Bui
Joomla! in the Press/Media
Joomla! in the Press/Media - August 2011, by Mark W. Bender
In our next issue
We want to publish your Joomla! story in the next JCM issue! So take a look at our Author Resources content to get a better idea of what we are looking for, and then register to become a JCM author and submit your Joomla! story!