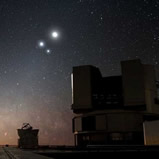 The September installment of the Joomla! Community Magazine is here! Here are the stories in this issue:
Editor's Introduction
Our Joomla! Conjunction, by Paul Orwig
Feature Stories
Ten ideas on how to get involved in the community (part 1 of 2), Peter Martin
Joomla!: The Symphony, by Jon Neubauer
Celebrate Joomla's 6th Birthday at your September JUG, by Jen Kramer
Summit Up: Interview with Allen "Gunner" Gunn, by Alice Grevet
Website Case Studies
Joomla! at the University of Haifa, by Eden Orion
Did you know...?
How to insert your logo into a print and PDF page, by Alireza
Take full control of your Twitter profile with Hootsuite Dashboard, by Huyen NT
Leadership Connections
Open Source Matters August 2011 Report, by Alice Grevet
Designers Studio
From an Idea to Polished Pixels, by Peter Bui
Developers Workbench
Site Builders can Build Custom Joomla Components, by Amy Stephen
Joomla! Events and User Groups
Getting Down in Cape Town: Joomla!Day South Africa, by Jacques Rentzke
Software Freedom Day 2011, by Jacques Rentzke
The Joomla! Haikus
Post your haikus for September, by Paul Orwig
Help Wanted
The Joomla! Project Wants You - September 2011, by Paul Orwig
Joomla! in the Press/Media
Joomla! in the Press/Media - September 2011, by Mark W. Bender
In our next issue
We want to publish your Joomla! story in the next JCM issue! So take a look at our Author Resources content to get a better idea of what we are looking for, and then register to become a JCM author and submit your Joomla! story!