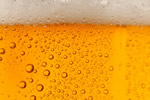 The October installment of the Joomla! Community Magazine is here! Here are the stories in this issue:
Editor's Introduction
What's been brewing at a Joomla!Day near you!, by Dianne Henning
Feature Stories
Joomla Community – Let's Get Involved and Make a contribution!, by Anh Tuan Bui
Ten ideas on how to get involved in the community (part 2 of 2), by Peter Martin
The JUX Position: Interview with Ron Severdia, by Alice Grevet
Website Case Studies
Animation Company chooses Joomla and HTML 5, "because that's the future", by Milena Mitova
Did you know...?
2011 Packt Awards: Vote for Joomla! Now, by Milena Mitova
Leadership Connections
Leadership Highlights from September 2011, by Alice Grevet
Designers Studio
Display Different Menu Items for Registered and Non-Registered Users Using MetaMod, by Martin Day
Joomla! Events and User Groups
Joomla!Day Events in October 2011, by Jacques Rentzke
The Joomla! Haikus
Post your haikus for October, by Paul Orwig
Help Wanted
The Joomla! Project Wants You - October 2011, by Paul Orwig
Joomla! in the Press/Media
Joomla! in the Press/Media - October 2011, by Mark W. Bender
In our next issue
We want to publish your Joomla! story in the next JCM issue! So take a look at our Author Resources content to get a better idea of what we are looking for, and then register to become a JCM author and submit your Joomla! story!