Joomla! News
Details

Category: Project Release News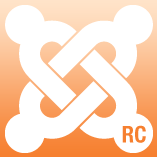 The Joomla! Project is proud to announce the immediate availability of Joomla 1.6 RC1 (download). This is our first -- and we hope only -- release candidate. IMPORTANT NOTE: This is still an evaluation version and is not intended for running a production site.
Before the release of 1.6.0, we will be performing a security audit of version 1.6. It is anticipated that there will be additional security fixes applied to version 1.6 RC1 before the release of 1.6.0.
Since the Joomla 1.6 beta 15 release on 29 November, we have fixed approximately 121 issues in the tracker. We have closed an additional 46 tracker issues.
At the present time, we have no High or Medium High issues in the tracker, which is why we are able to release 1.6 Release Candidate 1. This progress is directly related to the continued efforts of the Joomla! Bug Squad. Thanks for all your hard work!
See the CHANGELOG for details of what has been changed in this release.
Subcategories
The latest news from the Joomla Team
Announcements & News related to Official Joomla! project Releases