General News
Details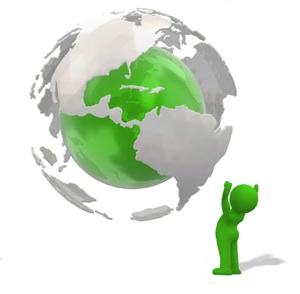 Joomla! is free software. Anyone can use it, modify it, add to it, study it, extend it, or patch it. Anyone can share or sell what they have done with Joomla! so long as what they distribute is also free in these same ways.
To some, free software sounds suspiciously radical and certainly idealistic. In recent weeks, we have seen just how powerful an approach it is. Nearly 40 development tasks were selected by 25 Joomla! contestants in the Google Highly Open Participation Contest. For these teens, the ability to study how Joomla! works and adapt the code for their own purposes meant learning to be stronger developers technically as well as in terms of working as part of a community. During the same period, the community--including some of those same students-- has come together to work on Joomla! 1.5, making a RC4 a reality and continuing to make strong progress since then.
We have seen that "there are good reasons why free software tends to be of high quality. One reason is that free software gets the whole community involved in working together to fix problems. Users not only report bugs, they even fix bugs and send in fixes. Users work together, conversing by email, to get to the bottom of a problem and make the software work trouble-free." (https://www.gnu.org/software/reliability.html)
In June 2007 the Joomla! community reaffirmed our commitment to use of the GNU GPL. Six months later, Joomla! is thriving as a free software project. People are contributing, sharing their discoveries, and helping to build a stronger Joomla! for everyone. Together we have grown, and we are growing.
Today, there is a steadily growing developer force making important contributions to the community by taking Joomla!, adapting it and extending the benefits of the Joomla! core code. Joomlacode.org hosts over a thousand GPL and GPL compliant projects freely shared with the world.
By using the GPL we are able to freely join with the vast majority of other open source projects, sharing work and ideas and building connections. For example, at freshmeat.com alone, some 30,045 open source projects (68% of all listed projects) use the GPL.
All of the parts of the Joomla! community-- users, webmasters, and developers--benefit from being based in a free open source project. It makes the software stronger and allows the creativity of our community to flourish. We are becoming a stronger, more involved working group, and you are invited to join with us.
That is software freedom. The efforts of one developer can build, but the impact of a community of developers and users working together multiplies the impact.
Details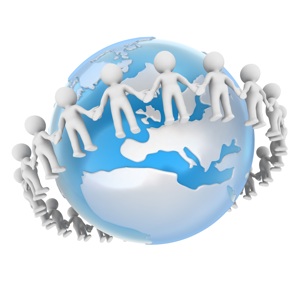 Joomla! is only possible because of the contributions of thousands of people. A community of this size requires a great deal of effort. In addition to the core team, hundreds of others participate in important ways as Translation, Development, Sites and Infrastructure, Documentation and Foundation Working Groups members. Joining a working group where your talents are best applied is only one way to contribute to Joomla!.
Community-driven activities
It is the members of this community who drive outreach. Joomla! Days, Joomla! User Groups, local support forums, conference presentations and white papers, special events and meetings, blogs, and, yes, even discussions around the office water cooler, are essential to sustain and grow Joomla! by getting the word out and recruiting talent.
Last year, Joomla! Day events were held all across the globe. Special thanks to those who made good things happen in Melbourne, Malaysia, France, Toronto, Sydney, Thailand, California, Norway, Cape Town, Johannesburg, Texas, Brasil, Hungary, Manhattan, Sweden, Finland, Serbia, Cape Town, Nigeria, and New Zealand. If you are interested in organizing a Joomla! Day where you live, learn more in the Joomla! Days board.
Joomla! User Groups are a great way to have fun and share ideas, while building a local support function. If you are interested in participating, see if there is a Joomla! User Group nearby. If not, consider starting a new user group and help others in your local community discover Joomla!.
Community members participate in countless conferences and meetings world-wide, presenting and sharing Joomla!. Events like the recent Pizza, Bugs and Fun weekend and the upcoming Joomla! Doc Camp scheduled for January 19, provide ways for community members to have fun and contribute to the project.
Friends of the project
Without a doubt, we are grateful for the generous support of others. We appreciate our friends at Google who offer the Summer of Code project and Highly Open Participation Contest. We thank the Mootools community for a fabulous Javascript framework bundled with Joomla! v 1.5. We also thank the Eclipse community for an incredible IDE and for assisting in the development of JCode. We thank Rochen for another year of professional and dependable web hosting and support of Joomla.org websites. Lastly, we thank the Software Freedom Law Center for their legal guidance and support.
Joomla! is powered by community
Eben Moglen once said, "We are moving to a world in which ... the most important activities that produce occur, not in factories, and not by individual initiative, but in communities held together by software."
This is true for Joomla!. The combined efforts of our community this past year advanced this project in significant ways. We thank each of you for giving your time, ideas, talents, and energy to the project. This year, consider participating in new ways that use your talents to benefit the Joomla! community. Together, we can accomplish even more in 2008.
Details
Happy new year to the Joomla! Community. 2007 has been extraordinary, and 2008 is full of promise of even more. In six months Joomla! 1.5 went from Mapya (new) to Karibu (near by). Joomla! 1.0 continued its mature, steady shine with release 13, SunGlow. How did it happen?
People
Starting with Australia in January and ending in December with New Zealand , and around the world in between, Joomla! Days brought together the world wide Joomla! Community. As of April there were over 100,000 members of the Joomla! forums and in September the forums went to over a million posts.

Hard work
In 2007 those people wrote thousands of lines of code , opened 1031 bug reports (and closed all but 117 of them) , created hundreds of pages of documentation, asked and answered tens of thousands of questions, organized events around the world, and translated hundreds of text strings into a huge number of languages.
Open Source
After long and sometimes painful discussion, Joomla! reaffirmed its commitment to Open Source and GNU GPL .The power of open source and the GPL brings together all those people, to work hard and create all the pieces that make up Joomla!.
Creativity
Whether the way the Joomla! developers make the magic happen, the amazing work of high school students in the GHOP contest and college students in the Google Summer of Code , the huge number of resources that is the Joomla! Extensions Directory , or the scope of projects on Joomlacode the creativity of the Joomla! Community blossomed.
Fun
Most of all, it has been a year of fun, whether being together in person for Pizza, Bugs and Fun or a Joomla! Day, making websites we love, talking (even about the GPL) in the forums, solving problems, writing beautiful code, or taking a 1.5 RC out for a spin.
And for 2008?
Let's make it the same, but even more so. More people from more places, more creative, open source work, and even more fun.