General News
Details
The Joomla! project is proud to announce that our application has been accepted to be a mentoring organization for the 2012 Google Summer of Code™ program (GSoC). The GSoC helps support university level students who get the opportunity to work with mentors on a variety of coding projects that will all be contributed back to the student's mentoring organization.
This year's Joomla! GSoC application was led by Chad Windnagle (Primary Administrator), Andrea Tarr (Secondary Administrator), and Elin Waring. Key supporters and contributors to the application process include Michael Babker, Robert Deutz, Andrew Eddie, Louis Landry, Jacques Rentzke, and Matt Thomas.
After learning of Joomla!'s acceptance into GSoC, Chad had this to say:
I'm really proud of the community effort that got put forth to be successfully accepted into GSoC this year. When I first found out that we were working on the application, and we had a week to go, I was really worried we wouldn't make it in time. A lot of really great people have put their heads together to make this opportunity possible, and the project can't thank those folks enough.
We have gotten accepted into the Google program, but now the fun is just beginning. This is a major win, and now we have a whole summer to mentor students and run this program successfully. I hope when we reach the end of the summer we can all feel just as successful about Joomla!'s participation in GSoC as we do right now.
Those interested in serving as a mentor for a Joomla! 2012 GSoC student project may register here:
http://www.google-melange.com/gsoc/org/google/gsoc2012/joomla
Here is the Frequently Asked Questions page for the 2012 GSoC:
http://www.google-melange.com/gsoc/document/show/gsoc_program/google/gsoc2012/faqs
Details
The Joomla! project is submitting an application to Google to participate in this year's Google Summer of Code™ (GSoC) program. To be an applicant we need to have some help from our community. We are looking for talented individuals who are able to work well with students to be mentors, as well as for the community to generate ideas for the GSoC students to build.
For Mentors:
Participating in GSoC is a great opportunity for the Joomla community to collect some energy from new blood in the Joomla project, pairing talented individuals eager to learn with skilled mentors, community members who can guide and assist navigating the seas of Open Source Development in the Joomla Project.
If you would like to mentor projects this year please visit the Mentor page where we will be posting up mentor information. This will be a short list of requirements from you, as well as an application form that you will need to fill out. We welcome anyone to submit to be a mentor.
For Ideas
There are two major categories in the Joomla! Project where students will be able to contribute to this year. Unlike past Programs where there was only the CMS to work on, this year students can choose between working on the Joomla CMS itself or the Joomla Platform Project that the CMS is based on.
If you're a developer who has some time this summer to help out, we invite and encourage you to add an idea to the Joomla GSOC Idea Page for 2012, as well as add to the discussions in the Joomla GSOC Google Group.
Details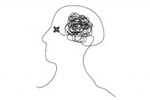 The February issue of the Joomla Community Magazine is here!
Our stories:
EDITOR'S INTRODUCTION
Open Minds, by Alice Grevet
FEATURE STORIES
JAB is not Just Another Beer!, by Dianne Henning
5 Great SEO Resources: Be Your Very Own SEO Expert for Free, by Milena Mitova
The Roadmap For a Great Joomla! 3.0 UX, by Paul Orwig
LEADERSHIP CONNECTIONS
Leadership Highlights from January 2012, by Alice Grevet
ADMINISTRATORS TOOLKIT
Joomla ACL: Access Levels, by Jen Kramer
THE JOOMLA! HAIKUS
Post your haikus for February, by Paul Orwig
WEBSITE CASE STUDIES
Website Case Study: FTSE Global Markets, by Dianne Henning
HELP WANTED
The Joomla! Project Wants You - February 2012, by Paul Orwig
DID YOU KNOW...?
Help! With 1.7 Out and 2.5 Just In, What Should I Do? Upgrade or Wait?, by Milena Mitova
JOOMLA! EVENTS AND USER GROUPS
JoomlaDay events: From Bangkok to Guatemala City, by Jacques Rentzke
DEVELOPERS WORKBENCH
Developing a Smart Search Plugin, by Michael Babker
Customizing an Extension's Edit Screen, by Randy Carey
BUSINESS MATTERS
Microformats – a way to display more content in the search engines, by Grigor Mihov
JOOMLA! IN THE PRESS/MEDIA
Joomla! in the Press/Media - February 2012, by Mark W. Bender
JOOMLA! BOOKS
Download the Free Joomla! 2.5 - Beginner's Guide, by Hagen Graf
In our next issue
We want to publish your Joomla! story in the next JCM issue! So take a look at our Author Resources content to get a better idea of what we are looking for, and then register to become a JCM author and submit your Joomla! story!