General News
Details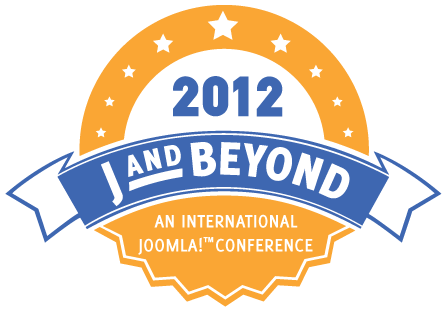 J and Beyond, an International Joomla! Conference, is back for the third year.
For 3 days in May (18th -20th) Joomla! developers and site builders from over 30 countries will gather in Bad Nauheim, near Frankfurt, right in the heart of Europe.
The programme for J and Beyond is created by the participants through a public "Call for Papers" and this year for the first time we will be integrating the Joomla! Project Roadmap sessions.
J and Beyond is your opportunity to:
Learn from others
Present your ideas
Plan for the future
Meet the people behind the avatar
AND most importantly - to have fun!
You can find out more by visiting http://jandbeyond.org.
Joomla Roadmap Meetings
The second Joomla Roadmap meeting will be taking place during J and Beyond 2012.
The purpose of this meeting is to get more people more intensely involved with the development of Joomla itself. While there will be room for on-the-fly topics, the main topics or features have been selected ahead of time based on suggestions from the community. You can find our more by clicking here.
Location
Bad Nauheim is right in the centre of Europe not far from Frankfurt (approx 35km). This historic spa town has become a world leading centre for medical care and recovery but is perhaps more famous for being the place where Elvis Presley was stationed during his time in the US Army.
J and Beyond News in More Languages
Details
Joomla today announces that its core files have been downloaded more than 30 million times from Joomla.org. Joomla now averages around 1 million downloads every month.
The Joomla community attributes the continued growth in the number of individuals, companies and organizations using the CMS to an aggressive development road map that included the release of Joomla 1.7 in July 2011. The CMS also began adhering to a six-month release cycle meaning more product enhancements being introduced more often. New features in the latest version included multi-database support, one-click version updating, predefined search options and language-specific font settings.
Another key factor in the growth in use of Joomla is that a significant number of government agencies have adopted Joomla, which powers about 3,100 government agencies' Websites, blogs and intranets. Some features that have driven government adoption include one-click version updates, access control oversight, multilingual capabilities and the Joomla Platform that enables developers to build multipurpose, multi-device applications like mobile and cloud computing apps and enterprise business systems that can run independent from the core CMS. However, organizations using Joomla are not just isolated to government agencies. Recently, an industry research firm reported that Joomla powers at least 1.6 million Websites.
Moreover there has been an explosion in the number of Joomla extensions. More than 2,000 Joomla extensions have been introduced since March 2011. These extensions developed by Joomla's community of thousands of developers provide added features not found in the core Joomla CMS. By providing compelling new features, these extensions drive Joomla's widespread adoption in every imaginable industry, from nonprofits to some of the world's largest financial institutions.
"It is an exciting time for Joomla given its strong position powering 2.7 percent of the Web, combined with its unique opportunity to influence the next wave of mobile and cloud Web development," Paul Orwig, the new president and former treasurer of Open Source Matters, a nonprofit created to provide organization, legal and financial support to the Joomla project, said in a statement. "The platform split that enables Joomla to be used for developing mobile and cloud computing apps is a welcomed new wave of innovation for the Joomla community."
As of the end of March 2011, Joomla was downloaded about 22 million times, meaning its adoption rate has grown about 40 percent over the last year. Joomla began keeping track of the number of CMS downloads in 2007. However, the Joomla CMS was first made available in 2005, which means the real number of downloads is presumably much higher.
With 2.7 percent of the Web running on Joomla, it is used for everything from small personal Websites and blogs to some of the largest enterprise, highest trafficked Websites and Intranets, including those operated by Citibank, eBay, General Electric, Harvard University, Ikea, McDonald's, Sony, many large nations and more. Due to its power and elegance, the most inexperienced user to the most seasoned Web developer can use it.
Details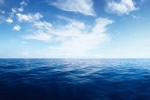 The April issue of the Joomla Community Magazine is here!
Our stories this month:
Editor's Introduction
The Reel Deal, by Alice Grevet
Feature Stories
Worksy Makes Joomla User-Friendly for Non-Techies, by Ronni K. G. Christiansen
When in Rome, do as the Romans do, in Japan!, by Norito H.Yoshida
10 Joomla! Prejudices, by Angie Radtke
Best Ukrainian sites made on Joomla CMS. Part 2, by Denys Nosov
Project News
Leadership Highlights from March 2012, by Alice Grevet
Events
JoomlaDay in Iran, Algier, and The Netherlands, by Jacques Rentzke
2012 CMS Expo Learning and Business Conference, by Dianne Henning
Joomla! in Education
Joomla! GSoC 2012, by Jon Neubauer
Administrators
Joomla! Versions and Updates Explained, by Mark Dexter
Are You Sure You Want To Do It Yourself?, by Theo van der Zee
Customizing the Admin Menu, by Randy Carey
Designers
Award-winning Joomla web site featured by Apple in the new iPad campaign, by Victor Drover
Developers
New from Joomla! Press: Joomla! Programming, by Jacques Rentzke
J!Day Guatemala & J!Platform, by Guillermo Bravo
Check username availability with Ajax, by Nicola Galgano
Site builders
Website Case Study: Global Online Magazine, by Adam D'arcy
Business Matters
Maximizing Your Agency's Joomla! Expo Experience, by Luke Summerfield
Nine Points to Leverage when Selling a Joomla! 2.5 Upgrade, by Don Cranford
5 Vital Items to Consider When Raising Your Hourly Rate, by Gabe Wahhab
In our next issue
We want to publish your Joomla! story in the next JCM issue! So take a look at our Author Resources content to get a better idea of what we are looking for, and then register to become a JCM author and submit your Joomla! story!