General News
Details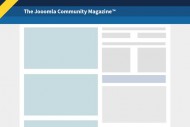 The December 2015 issue of the Joomla! Community Magazine is here! Our stories this month:
Editors Introduction
Joomla Community: This is YOUR Magazine!, by Helvecio da Silva
In 2012 I had the opportunity to attend the very first Joomla World Conference in San Jose, California. I hardly knew anyone in the International Community...