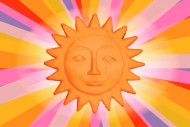 The August 2015 issue of the Joomla! Community Magazine is here! Our stories this month:
Editors Introduction
A Decade of Joomla!, by Alice Grevet
The Joomla project is turning 10 in the coming days and weeks. It is the conviction, hard work, love and passion of the Joomla Community…
Feature Stories
10 Years of Joomla! Birthdays, by Jacques Rentzke
Interview with Thomas Karyah: A Joomla Story in Liberia, by Alice Grevet
Administrators
Googlebot Cannot Access CSS and JS Files on..., by Javier Ballester
Events
Celebrate Joomla's 10th Birthday, by Brian Teeman
Project News
Wrap Up from the Joomla Extension Directory Blog, by Renea Leathers
Sitebuilders
My Membership Site is Up, Now What Do I Do?, by Dom Cassone
everybodyneeds.joomla.com, by Paul Delbar
On the Lighter Side
So, You Want to Be a Leader!, by Helvecio da Silva
International Stories
Français
Pourquoi choisir une extension listée sur le JED ?, par Daniel Dubois
10 ans d'anniversaires Joomla!, traduction par Daniel Dubois
Portuguese (Brazil)
Joomla! arrasa em grandes eventos de software livre no Brasil – FISL16 e Campus Party Recife, - Ana Barcellos
In our next issue
We want to publish your Joomla! story in the next JCM issue! So take a look at our Author Resources content to get a better idea of what we are looking for, and then register to become a JCM author and submit your Joomla! story!