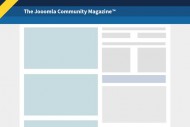 The December 2015 issue of the Joomla! Community Magazine is here! Our stories this month:
Editors Introduction
Joomla Community: This is YOUR Magazine!, by Helvecio da Silva
In 2012 I had the opportunity to attend the very first Joomla World Conference in San Jose, California. I hardly knew anyone in the International Community...
Feature Stories
Vote for Joomla! in the CMS Critic Awards, by Mike Veeckmans
Stay jMotivated After the JWC, by Cliff Pfeifer
Project News
Joomla! Certification Program, by Stefanie Thielmann
A First Glance at Joomla! 4, by Niels Braczek
Developers
The Joomla Automated Testing Code Sprint 2015, by Javier Gomez
Sitebuilders
11 Critical Mistakes to Avoid in a Membership Site. 
Part 3 of 3, by Dom Cassone
Creating Landing Pages with Joomla, by Helvecio da Silva
Events
JoomlaDay UK 2016, by Brian Teeman
Introducing Mobile Apps at JWC 2015, by Anibal Sanchez
JoomlaDay Italy – Into the Gladiator Arena, by Roland Dalmulder
International Stories
Français
Joomla World Conference 2015, par Daniel Dubois
Comment créer des onglets sans extension tierce ?, par Daniel Dubois
Tout le monde a besoin d'inscription sur son site. Pourquoi ?, par Marie-Louise BERTHE
In our next issue
We want to publish your Joomla! story in the next JCM issue! So take a look at our Author Resources content to get a better idea of what we are looking for, and then register to become a JCM author and submit your Joomla! story!