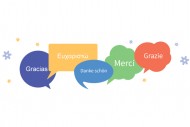 The October 2015 issue of the Joomla! Community Magazine is here! Our stories this month:
Editors Introduction
Joomla in Transition, by Alice Grevet
A fitting milestone for the Joomla project as it turns 10 is the process of implementing its new structure for governance.
Feature Stories
Celebrating the 10th Birthday of Open Source Matters, by Jacques Rentzke
It's a Magical Place, by Paul Delbar
Designers
Personal Branding with Joomla, by Helvecio da Silva
Sitebuilders
11 Critical Mistakes to Avoid in a Membership Site - 
Part 1 of 3, by Dom Cassone
Events
Feeling Joomleiro, by Javier Gomez
JoomlaDay Brasil 2015: The Biggest in History, by Ana Barcellos
International Stories
Français
Check-list pré-lancement, par Daniel Dubois
Portuguese (Brazil)
JoomlaDay Brasil 2015: o maior da história, - Ana Barcellos
Encontro Nacional de JUGs Brasileiras 2015, - Ana Barcellos
J!Awards Brasil 2014/2015, - Ana Barcellos


In our next issue
We want to publish your Joomla! story in the next JCM issue! So take a look at our Author Resources content to get a better idea of what we are looking for, and then register to become a JCM author and submit your Joomla! story!