General News
Details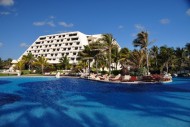 The October issue of the Joomla Community Magazine is here! Our stories this month:
Editors Introduction
Joomla! World Conference 2014, Get Your Tickets Now!
Feature Stories
Interview with Brian Teeman
A New and Improved Joomla! Resources Directory
A Dream, Which we Dream Together, is Reality

Details
New York, NY, - September 30, 2014 - Joomla, one of the world's most popular open source content management systems (CMS) used for everything from websites and blogs to custom apps and Intranets, today launched a new and improved Joomla Demo service in partnership with SiteGround web hosting company.
The Joomla demo became first available in 2010 and for the last 4 years it has been provided with the help of CloudAccess.net. The change in the official Joomla Demo partner comes after a public RFP by Open Source Matters, Inc. (OSM). Several hosting companies have submitted their proposals in response to the request and the SiteGround offer was chosen as the best fit for the objectives set by OSM for the future of the demo service.
The main objective of Joomla Demo is to allow anyone to test freely and easily the full capabilities of Joomla CMS. Through the demo service the user receives access to a free hosting account with a pre-installed Joomla. This saves not only any initial hosting costs, but also all the setup time and effort otherwise needed. Since its launch in 2010 the demo has been very successful and more than 450.000 accounts have been created.
With the new version of the demo launched, Joomla aims to further improve these results by increasing the number of new initial signups and at the same time increasing the percentage of demo accounts that remain active once the demo period is over.
Read more: Joomla! launches improved demo in partnership with SiteGround
Details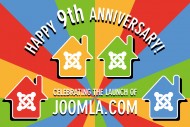 The September issue of the Joomla Community Magazine is here! Our stories this month:
Editors Introduction
Feature Stories
Yes! I accepted the #IceBucketChallenge :)
JWC 2014 is Just Around the Corner!
Joomla! Announces New Demo Site and Free Hosting Option!
Sitebuilders
10-Minute Joomla SEO & Conversion Makeover
Creating an Article in Joomla! Has Never Been This Easy!
Google Summer of Code
Reaching the End of Summer with SQL Optimization
Web Driver System Test of Joomla! CMS
Summary for Date Package, Part 1
Project News
Leadership Highlights September 2014
Joomla! on Lanyrd
Announcing the Update Working Group
Developers
Developing JSON API with Joomla Framework
Code Poetry at JDevCon
Book Reviews
Joomla! 3 - The Book for Everyone
Events
Fantastic Joomlaholics' Meeting in Jawor, Poland
Software Freedom Day 2014
Great Results at JoomlaDay México City 2014
Upcoming Joomla! Events - September & October 2014
Roundup from JUG Corner - August 2014
International Stories
Français
Et si on se penchait sur la sécurité de votre site Joomla! ?
Joomla! 3 Le livre pour tous ou l'art de partager un savoir
10 minutes : Référencement Joomla & conversions
La sale affaire de l'usurpation commerciale de marque
Le coeur de Joomla! est sa Communauté
Le cache de Joomla!
Socialement votre
Spanish
Se prende la JWC
Lo que se viene con Joomla! 3.4
Joomla! Mejorará servicios de hosting demo
El corazón de Joomla! es su comunidads
No pierdas de vista lo que ocurre en Joomla!
Certificación Joomla!
In our next issue
We want to publish your Joomla! story in the next JCM issue! So take a look at our Author Resources content to get a better idea of what we are looking for, and then register to become a JCM author and submit your Joomla! story!