General News
Details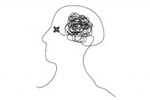 The February issue of the Joomla Community Magazine is here!
Our stories:
EDITOR'S INTRODUCTION
Open Minds, by Alice Grevet
Details
The Joomla! project joins the ranks of US and international internet and technology organizations like Free Software Foundation (FSF), Free Software Foundation Europe (FSFE), Mozilla, Google, Wikipedia, Open Source Initiative, WordPress, and Human Rights organizations like Amnesty International, Human Rights Watch, in expressing our concern with these US Congress and Senate bills:
Information on H.R.3261 - Stop Online Piracy Act (SOPA)
http://www.opencongress.org/bill/112-h3261/show
Information on S.968 PROTECT IP Act (PIPA)
http://www.opencongress.org/bill/112-s968/show
Details
The Joomla! Project is pleased to announce the availability of Joomla 2.5 Beta 2 for download. Version 2.5 is the second release made within the new six-month release cycle that started with the delivery of Joomla 1.6 in January 2011.
What is this release for?
There are several goals for this release:
To allow advance testing of sites and custom extensions so that site administrators and developers can report any problems before the final release.
To raise awareness that the end of the current development cycle is fast approaching.
To allow testing of the upgrade from version 1.7 to 2.5.0.
What is this release NOT for?
This beta version of Joomla 2.5 Beta2 is not suitable for production sites. It should be used for testing only.