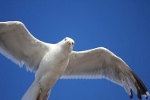 The August issue of the Joomla Community Magazine is here! Our stories this month:
Editor's Introduction
Debating Migrating?, by Alice Grevet
Feature Stories
Grab Six Chances to Become a Member of the Joomla Core Team!, by Tuan Bui
Inspiring Young People to Consider Open Source Technologies, by Ruth Cheesley
Project News
Leadership Highlights - August 2012, by Alice Grevet
Events
JoomlaDay Events in August 2012, by Jacques Rentzke
The Best Thing About a Summit..., by Paul Orwig
Joomla! at the Community Leadership Summit 2012, Javier Gomez
Administrators
Simple Security Guide, Part 2, by Ofer Cohen
Developers
Towards A More Testable Module, by Arlen Walker
Site builders
Teaching Joomla! to the Masses, by Matt Carnali
A Case for Role-Based ACL, by Randy Carey
Designers
Using the Twitter Bootstrap Framework to build a responsive Joomla! Template from Scratch, by Hagen Graf
Business Matters
Don't be that Company! Five Ethical Blunders Every Agency Needs to Avoid, by Gabe Wahhab
Lead Nurturing: The Secret Sauce for Conversions, by Luke Summerfield
GOOGLE SUMMER OF CODE
An Update from Joomla's Google Summer of Code, by Chad Windnagle
In our next issue
We want to publish your Joomla! story in the next JCM issue! So take a look at our Author Resources content to get a better idea of what we are looking for, and then register to become a JCM author and submit your Joomla! story!