General News
Details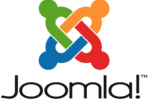 The August 2008 Joomla Community Magazine is available now and it's loaded with cool stuff about the World's Greatest Open Source CMS. (Biased? pfff!) Month after month, you will find articles on Joomla 1.5 Web sites, GPL-compatiable extensions, events, communities around the world, ways to get involved, learning resources for beginners, site integrators, and developers, and the latest buzz on what's happening in the Joomla! project.

What kind of buzz, you ask? Well, this month, it's all about JoomlaConnect™, a brand new service that aggregates Joomla! community news from all around the world. Joomla Core Team member and Communications Team Lead Louis Landry developed this nifty new tool for us to use. So, if you are interested in some RSS action, get your blog firing J!, and see Getting Connected to JoomlaConnect.
Details

July 14, 2008 marks the beginning of year three of Packt's friendly competition between world class free software communities for who earns bragging rights to the much coveted 2008 Best Overall Open Source CMS. Not only is this recognition a great way to encourage, support, and reward the incredible efforts of free software communities, but, there is also a nice cash award shared with those projects fortunate enough to win.
Read more: Packt Nominations for Open Source CMS Awards Begin Today!
Details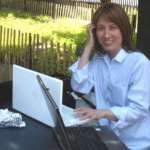 The Joomla! Community Portal is a new web site for the Joomla! community. There you will find a constant source of information about the activities powering the Joomla! project, learn about Joomla! Events worldwide, and see if there is a Joomla! User Group nearby. A new, monthly Joomla! Community Magazine promises an interesting overview of project activities, community accomplishments, and learning material.
Those who regularly contribute to Joomla! will tell you the best way to get more out of the project is to participate actively. In doing so, you learn. Your contributions help shape the project. You build a support network. You find business opportunities. You start to see the bigger picture and recognize the value of the Joomla! community. It is not always easy to know how to get started as a project contributor. The Joomla! Community Portal makes opportunities for involvement more visible for those interested.
At Joomla!, there are always a wide variety of activities underway. The Joomla! Core Team, Documentation Working Group, Joomla! Extension Directory editors, Forum Moderators, Translation Working Group, and Development Working Group's blogs and RSS feeds will help you keep up with everything that is happening.