Joomla! News
Details

Category: Team News
Today we're excited to announce the appointment of a new person to the core team — and the return of an old friend.
Say hello to new core team member Ole Bang Ottosen and welcome the return of former member Robin Muilwijk.
Details

Category: Team News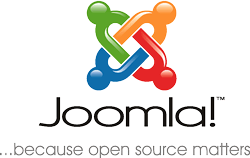 Joomla! is moving to ensure the future of the project by committing to compliance with the GNU/GPL license.
This decision reflects a lengthy introspection combined with legal considerations to properly secure the project in the spirit of Open Source. For us, for everyone, Open Source does matter. It's a long, slow road. We're not going to make any sudden moves because we know that a lot of people are relying on us to maintain some stability and meet expectations. We are very much aware that a lot of people make their living around Joomla!, and we are sensitive to producing sudden disruptions in livelihoods. Joomla! is a unique project with unique needs and unique GPL issues. Solutions won't just come off the shelf. There are solutions and compromises on these issues that we are still exploring, and we want to keep hearing from the community so we can get it right. We will provide facts as soon as we have them. If we seem too silent, it's because we don't want to speak until we can do so clearly and confidently. And you'll have plenty of notice before any large changes get made.
Details

Category: General News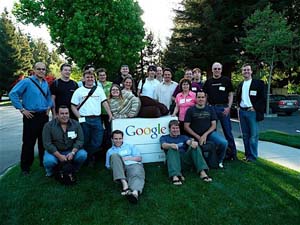 The recent Joomla! Summit, held last month at Google, provided the opportunity for core team members to consider a number of project position appointments. The team supported a vote for the appointment of Johan Janssens, Louis Landry and Shayne Bartlett as project managers. The new appointments of project managers provides a remit to work in facilitation roles with working group coordinators. This move takes the functional roles which the project has been working with from interim phase to a more formal structure.
We also take this opportunity to recognise three champions of open source. Core team members David Gall, Emir Sakic and Rey Gigataras are stepping down from core team positions. David, who worked in translations and on several Open Source Matters issues, is moving forward with personal goals. Emir, whose history with the project goes back to the Mambo days — as does Rey — has a range of projects on the boil. And finally, Rey, the stalwart 'Mr Fixit' of Mambo and Joomla! off to pastures new.
Subcategories
The latest news from the Joomla Team
Announcements & News related to Official Joomla! project Releases
Information about Joomla! Team members