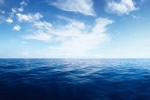 The April issue of the Joomla Community Magazine is here!
Our stories this month:
Editor's Introduction
The Reel Deal, by Alice Grevet
Feature Stories
Worksy Makes Joomla User-Friendly for Non-Techies, by Ronni K. G. Christiansen
When in Rome, do as the Romans do, in Japan!, by Norito H.Yoshida
10 Joomla! Prejudices, by Angie Radtke
Best Ukrainian sites made on Joomla CMS. Part 2, by Denys Nosov
Project News
Leadership Highlights from March 2012, by Alice Grevet
Events
JoomlaDay in Iran, Algier, and The Netherlands, by Jacques Rentzke
2012 CMS Expo Learning and Business Conference, by Dianne Henning
Joomla! in Education
Joomla! GSoC 2012, by Jon Neubauer
Administrators
Joomla! Versions and Updates Explained, by Mark Dexter
Are You Sure You Want To Do It Yourself?, by Theo van der Zee
Customizing the Admin Menu, by Randy Carey
Designers
Award-winning Joomla web site featured by Apple in the new iPad campaign, by Victor Drover
New from Joomla! Press: Joomla! Programming, by Jacques Rentzke
J!Day Guatemala & J!Platform, by Guillermo Bravo
Check username availability with Ajax, by Nicola Galgano
Site builders
Website Case Study: Global Online Magazine, by Adam D'arcy
Business Matters
Maximizing Your Agency's Joomla! Expo Experience, by Luke Summerfield
Nine Points to Leverage when Selling a Joomla! 2.5 Upgrade, by Don Cranford
5 Vital Items to Consider When Raising Your Hourly Rate, by Gabe Wahhab
In our next issue
We want to publish your Joomla! story in the next JCM issue! So take a look at our Author Resources content to get a better idea of what we are looking for, and then register to become a JCM author and submit your Joomla! story!