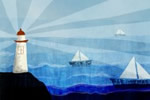 The March issue of the Joomla Community Magazine is here!
Our stories this month:
EDITOR'S INTRODUCTION
If You Want To Build A Lighthouse..., by Paul Orwig
FEATURE STORIES
Interview with Steve Burge of OSTraining, by Alice Grevet
Meet Paul Orwig: An Interview with the New OSM President, by Gabe Wahhab
Best Ukrainian sites made ​​on Joomla CMS, by Denys Nosov
PROJECT NEWS
Leadership Highlights from February 2012, by Alice Grevet
SITEBUILDERS
Joomla and Smartphones, by Hagen Graf
DESIGNERS
No Programming? No Worries!, by Graeme King
ADMINISTRATORS
Joomla ACL: Improving usability by customizing the login screen for different access levels, by Jen Kramer
DEVELOPERS
Managing Your Modules Has Never Been So Easy, by Ofer Cohen
HELP WANTED
The Joomla! Project Wants You - March 2012, by Paul Orwig
Help Wanted: International Joomla! Shop Team Members, by Dianne Henning
BUSINESS MATTERS
Make More Money By Properly Setting Your Hourly Rate, by Gabe Wahhab
Releasing A Commercial Extension? Top 5 Things Every Developer Must Know, by Gabe Wahhab
Why Your Clients Need a Mobile Joomla Site and How to Sell it To Them, by Luke Summerfield
EVENTS
2012 J!OSCAR Awards Announced - Nominations close April 27, by Victor Drover
JoomlaDay events in March 2012, by Jacques Rentzke
Joomla Groups Enhance Your Exposure to the Community Worldwide, by Tuan Bui
THE JOOMLA! HAIKUS
Post your haikus for March, by Paul Orwig
In our next issue
We want to publish your Joomla! story in the next JCM issue! So take a look at our Author Resources content to get a better idea of what we are looking for, and then register to become a JCM author and submit your Joomla! story!