Joomla! News
Details

Category: Project Release News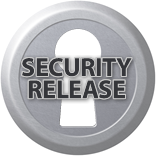 The Joomla! community is pleased to announce the immediate availability of Joomla! 1.5.1 [Seenu]. Since the stable release of Joomla! 1.5 we have seen huge numbers of downloads which has helped to push the total number of downloads to over 3 million in less than a year.
We have found in one of the new features of Joomla! 1.5, an XML-RPC Blogger API plugin, a high priority security vulnerability. While this feature is disabled by default on every Joomla! 1.5 install and would have to be manually enabled for the vulnerability to exist, we strongly recommend that all Joomla! 1.5 users upgrade to Joomla! 1.5.1.
Thanks to the work done by both the Joomla! Bug Squad as well as the Development Team , not only has this vulnerability been patched but so have several other smaller issues.
Subcategories
The latest news from the Joomla Team
Announcements & News related to Official Joomla! project Releases