Joomla! News
Details

Category: General News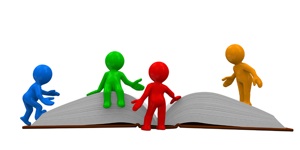 One of the most important ways an open source community interacts is by helping one another. This weekend gives everyone in the Joomla! community a fun new way to do just that. The first world-wide documentation camp for the Joomla! project kicks off tomorrow, Saturday 19th January 2008 and will continue all the way through Monday evening.
What is a documentation camp?
Good question. With the release of Joomla! 1.5 right around the corner, our community has a big need for new documentation on nearly every aspect of Joomla!. In a sentence this documentation camp is a lot of community members working together over the course of a weekend to write up a massive amount of documentation for the soon to be released Joomla! 1.5. We have a very large wishlist of tasks to be accomplished ready and waiting for anyone and everyone who can participate. To make everyone's life easy we have split off tasks into bite-sized items so that no one has to dedicate more time than he or she can afford during the event.
Subcategories
The latest news from the Joomla Team
Announcements & News related to Official Joomla! project Releases