Joomla! News
Details

Category: General News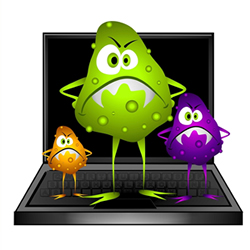 Join us for the first world wide Joomla! 1.5 bug squashing days on 8th, 9th and 10th of December, in Washington, DC, New York, NY, Mountain View, CA, San Francisco, CA, Vancouver Canada and Brussels Belgium . On the menu are Joomla! 1.5 bugs, sweet Coffee, lemonade, Pizza and of course a lot of fun!
The challenge is to squeeze the exiting priority 1 & 2 bugs and to test as much as we can. If we end up with an empty tracker this would be the perfect result for those events.
The development working group has a dream ... an empty bug tracker and many people intensivly testing 1.5."
Please note that space is limited, so don't register unless you are certain you can come. We will create several groups based on your skills. People with development knowledge in Joomla! 1.5 can help squeezing bugs, people with experience in Joomla! can test and make sure there are no bugs missing.
If you can't join us in person, come join us on IRC (#joomlapbf @ freenode.). For more fun, you can even organize a local bug squashing by finding a space with room for you and some others to work, and getting some food. Just join in the IRC so you know what is happening elsewhere.
All the bugs fixed at these events will go straight into the trunk of 1.5 ready to be released with the upcoming RC4.
Subcategories
The latest news from the Joomla Team
Announcements & News related to Official Joomla! project Releases