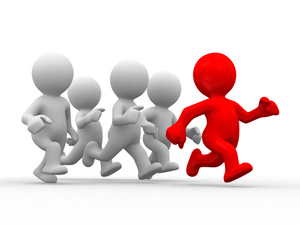 Let's get running! The Google Summer of Code 2008 is now underway and students should submit their applications before the March 31, 2008 deadline. Visit the Joomla! Wiki for the GSoC or review the Student Guidelines for more details about the program and how to get a running start.
The most exciting applications we receive are from students who take time to discuss their ideas before submitting. As a student, you can check out the Joomla! Project's proposed ideas or discuss your own ideas in the Summer of Code forum. You will also get some great insight and help on the Joomla! Summer of Code mailing list. We want you to get to know Joomla! even better and increase your chances of a successful project.
As a mentor, you'll join a nice mix of experienced Summer of Code mentors, previous students, professors, and community members. If you aren't a Summer of Code mentor yet and would like to become one, read up on the easy mentor guidelines and how to apply.
Now it's time to spread the word (use this PDF flyer) about the Google Summer of Code. Join Joomla! in making this summer the best ever!