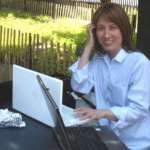 The Joomla! Community Portal is a new web site for the Joomla! community. There you will find a constant source of information about the activities powering the Joomla! project, learn about Joomla! Events worldwide, and see if there is a Joomla! User Group nearby. A new, monthly Joomla! Community Magazine promises an interesting overview of project activities, community accomplishments, and learning material.
Those who regularly contribute to Joomla! will tell you the best way to get more out of the project is to participate actively. In doing so, you learn. Your contributions help shape the project. You build a support network. You find business opportunities. You start to see the bigger picture and recognize the value of the Joomla! community. It is not always easy to know how to get started as a project contributor. The Joomla! Community Portal makes opportunities for involvement more visible for those interested.
At Joomla!, there are always a wide variety of activities underway. The Joomla! Core Team, Documentation Working Group, Joomla! Extension Directory editors, Forum Moderators, Translation Working Group, and Development Working Group's blogs and RSS feeds will help you keep up with everything that is happening.
The Joomla! Events Team helps coordinate activities all over the world and shares information about Joomla! Days, Expo's and Trade Shows, and other community meetings. Attending events is an excellent way to meet members of the community, find opportunities to collaborate, and have fun.
Review the Joomla! Event Calender to find an event of interest to you.
Joomla! User Groups are a great way to build a local Joomla! support network. On the Joomla! Community Portal, a list of groups and contact information is available to make locating a group easier. If there is no Joomla! User Group in your area, consider starting one.
The Joomla! Community Magazine promises to be a must read each month. Community members will take turns sharing cool Joomla! 1.5 Web sites, Joomla! 1.5 GPL'd extensions, event information, involvement opportunities, and articles about local communities. A section on learning contains great material for introductory learners, professional Web site integrators, and talented developers. The project section of the magazine will keep you up to date on release information, working group profiles, and the latest project information.
We look forward to seeing you at the Joomla! Community Portal.