Joomla! News
Details

Category: Project Release News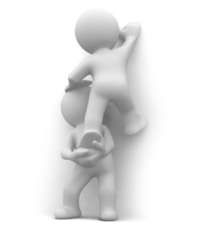 The Joomla! Project today announced the immediate release of Joomla! 1.0.14 RC1 [Daybreak], the first and hopefully singular release candidate for the 1.0.14 release cycle. Several security issues have been discovered and addressed for this release. While the required changes are not significant, the number of impacted files are significant and we need your help. Before this release is declared stable we need to ensure that it works as well for you as it does for us.
Those of you that are able and willing please download a copy of 1.0.14 RC1 and test it on a backup copy of your live site. Make sure that the system works as good or better than Joomla! 1.0.13, our current stable release. Any issues that you find please report in the 1.0.x Bug Tracker. If you have questions on how to report a bug you should read the how-to and then if you still have questions please feel free to ask them in our 1.0.x Quality and Testing forum.
Since this release fixes security vulnerabilities, once you have verified on a backup of your site that everything works as expected we suggest that you upgrade your live site to this release.
Subcategories
The latest news from the Joomla Team
Announcements & News related to Official Joomla! project Releases