General News
Details
The Joomla! Project is evolving. What started with a more closed, small organization is developing into the much larger and more open organization that produces, protects and supports the Joomla! Project today. This month is filled with events reflecting that evolution.
This last December we had a Pizza, Bugs and Fun event that was key to getting Joomla! 1.5 ready for its phenomenal release in January. It also provided an opportunity for us as a community to get to know each other a little better and build relationships that will continue to drive the Joomla! project into the future. If you can, you should consider participating in the second PBF coming up this month. It will be even bigger than the first.
In our continuing effort to lower barriers to participate in the project and improve communication, we've recently relaunched the Joomla! developer section with a series of blogs so that the various development related teams can keep everyone updated on what is going on and provide another format for people to discuss ideas. We have also started development on Joomla! 1.6 after a public process requesting features and receiving input on specific improvements to the next minor release of Joomla!.
Getting Together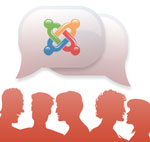 With the huge growth of the Joomla! project and its community, there is much to be discussed and worked on with respect to sites and infrastructure. Because of this, the Joomla! Sites and Infrastructure Working Group will be having their first ever meeting this summer in Vancouver just before the first Joomla! Day Vancouver. This is a big event for the Joomla! project and a great opportunity for everyone involved to discuss new ways of supporting the Joomla! project and its community through our sites and infrastructure. We hope to see as many of you working group members as possible there and hope that everyone who can attend the Joomla! Day will come out and participate.
Next week, the Joomla! Core Team and Board of Directors of Open Source Matters, Inc. will be holding their next summit in Pfronten, Germany. The primary focus of this four-day summit will be to discuss how to steer the Joomla! Project into the future. Teams will be blogging from the summit to share items of discussion and get your direct feedback.
We want to thank and honor everyone that has helped guide the Joomla! Project through these last few years. Four Joomla! Core Team members who have done just that and recently moved on to focus on other endeavors are Johan Janssens, Shayne Bartlett, Peter Russell and Rob Schley.  Rob continues to serve the Project by sitting on the Board of Directors of Open Source Matters, Inc.  We thank each of them for their years of dedicated service and wish them all the best for the future.
Getting Involved
The re-launch of the developer section is aimed at improving communication and lowering barriers to entry in Joomla! development. But, the Joomla! Project requires more than development skill to innovate and run efficiently. We are also looking to do this in other areas. There is a new site we are working on which aims to accomplish those same things on a much larger scale. You won't want to miss the juicy details and inside discussion at the Sites and Infrastructure meeting during Joomla! Day Vancouver.
As previously announced, the second Joomla! PBF is happening soon. This new event is geared towards getting Joomla! 1.5.4 ready for release and squashing as many bugs as possible. Anyone and everyone can participate in helping make Joomla! better. Working all together there is no limit to what we can achieve so come be a part of the magic.
Details
The developer.joomla.org Web site has been re-launched using Joomla! 1.5. You are invited to frequently visit and enjoy a steady stream of information shared by approximately 50 bloggers, each of whom are actively involved with Joomla! development. Reading their blogs and providing your feedback is an excellent way to stay in touch with Joomla!.
Keep up-to-date on what is new in Joomla! Development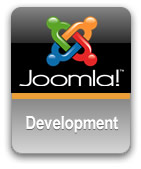 On developer.joomla.org, you will find posts from Joomla!'s Development Working Group Coordinators, Andrew Eddie and Wilco Jansen. Here, the coordinators share key development directions such as the decision to raise the Joomla! 1.6 minimum requirement to PHP 5.2 and discussions on community issues such as how best to lower the barriers for participation. In addition, presentation material of interest to developers will frequently be shared following Joomla! Day events and technical conferences.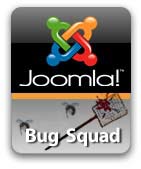 Developer.joomla.org is the place that Joomla! Bug Squad members keep the community apprised of their efforts. Joomla! has adopted a release early, release often model as evidenced by the three maintenance releases already made available since the January 22, 2008 release of Joomla! 1.5. If you are interested in helping with Joomla! development, a great way to get started is to participate with the Joomla! Bug Squad. If you want to get involved, talk to Andrew or Wilco.
In mid-February the Joomla! Developer Team called for white papers for Joomla! 1.6 consideration. Nearly 150 white papers were submitted and 50 were accepted for Joomla! 1.6. This work is now underway. Team members will share their progress and requests for community feedback on the Joomla! Developer Team blog. Often, developers will share other great news, such as the announcement by Nur Aini Rakhmawati regarding the Joomla! 1.5 Debian package.
Google Summer of Code Project Blogs
The 2008 Joomla! Google Summer of Code project teams are blogging on the Joomla! Developer Web site. Nakul Ganesh S expressed the gratitude of the entire group when he thanked PackT for sharing copies of James Kennard's book Mastering Joomla! 1.5 Extension and Framework Development with each GSoC participant. That book will help these talented developers build what promises to be a great list of extensions for Joomla! 1.5. It will be worth your effort to follow these blogs and provide your input on those extensions that hold promise for your site development needs.
As you can see, developer.joomla.org is already a great way to stay up-to-date with Joomla!. You are invited to join these conversations and provide your feedback. We also encourage you to consider how you can contribute to help improve Joomla!.
Details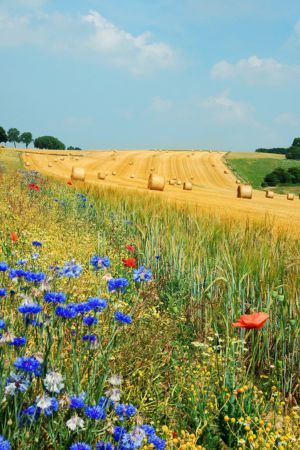 Credit:
Luc Viatour
The Google Summer of Code 2008 student application deadline has been extended to Monday, April 7, 2008. GSoC is a great way for talented student developers to do what they love during the summer break and write great code in exchange for a $4,500 USD stipend from Google. This is Joomla!'s fourth year participating and we look forward to welcoming a new set of amazing talent.
Calling all Students
If you are an eligible student interested in this program, take time to read the student guidelines, review project ideas in the forums and on the wiki, and join the Joomla! Skype Discussion where you can ask questions before submitting your proposal. If you are looking for ideas, here are possibilities for which we have not received project proposals, but are very interested in seeing happen this summer.
Joomla! Core Package Distributions
Creating distribution packages is a tedious and critical job for any open source project. We welcome a GSoC project proposal aimed at creating a package distribution tool so that releases can be defined and automated processes build various packages needed. This environment must handle the creation of localized packages, an event which often occurs subsequent to the initial release. Statistical reporting for downloads given various time frequencies and regions of the world is desired. Environment will likely utilize SOAP and Phing.
CiviCRM - Organize your .org
CiviCRM is a PHP web application for non-profits, student organizations, and online communities to assist grassroots supporters, those they serve, and those they hope to influence. By helping integrate this vitally important "people management" tool with a powerful open source CMS like Joomla! v 1.5, you will contribute to initiatives which aim to:
Stop global warming;
End poverty all over the world;
Assist refugees of wars and genocide;
Organize action for positive social change;
Help student organizations be more effective on campus.
This is a great way to get involved with CiviCRM, Joomla!, and Google's Summer of Code while helping make the world a better place! To get started, check out these project ideas.
SEF URLs, URL Migrations, Transliteration, and 404/403 Error Handling
If you are interested in helping ensure Joomla! websites maintain top placement in search engine results, you will enjoy this project. We are interested in seeing a GSoC Project focus on these deliverables: a plugin to offer options for SEF URLs patterns; a plugin to handle URL redirects needed for site migrations; a component to handle HTTP 404/403 error handling; and, a plugin to handle transliteration of aliases for SEF URLs. The Joomla! end user community would get tremendous value from such a project.
Editor for Building Template Override Layouts
A powerful feature introduced in Joomla! v 1.5 provides ability to create new layouts for components through the use of template override files. Now, envision a WYSIWYG editor that lists data elements exposed by the component model for use in a view layout. Further envision Mootools drag and drop capability at play, simplifying the construction of new layouts without requiring knowledge of programming complexity. Site builders could publish these easy to develop layouts to their Web site using this new editor. If building such an environment sounds like fun, imagine what thousands of community members will think this fall when they begin using it!
Consider Mentoring
We need dedicated, talented people to help mentor a project. If you are interested, please feel free to ask questions in the forums about participation.
Thank you, Google!
Thank you to Google and special thanks to Leslie Hawthorn for all you do in support of students and open source projects. This is certainly shaping up to be a great Google Summer of Code 2008!