Joomla! News
Details

Category: General News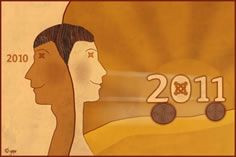 The January issue of the Joomla Community Magazine is here!
IN THIS ISSUE...
A special thanks to the members of the Joomla! community who are contributing authors in this month's issue: Theo van der Zee.
Editor's Introduction
Joomla! - We Keep It Movin' by Cristina Solana
Details

Category: Project Release News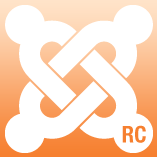 The Joomla! Project is proud to announce the immediate availability of Joomla 1.6 RC1 (download). This is our first -- and we hope only -- release candidate. IMPORTANT NOTE: This is still an evaluation version and is not intended for running a production site.
Before the release of 1.6.0, we will be performing a security audit of version 1.6. It is anticipated that there will be additional security fixes applied to version 1.6 RC1 before the release of 1.6.0.
Since the Joomla 1.6 beta 15 release on 29 November, we have fixed approximately 121 issues in the tracker. We have closed an additional 46 tracker issues.
At the present time, we have no High or Medium High issues in the tracker, which is why we are able to release 1.6 Release Candidate 1. This progress is directly related to the continued efforts of the Joomla! Bug Squad. Thanks for all your hard work!
See the CHANGELOG for details of what has been changed in this release.
Details

Category: General News
As the year 2010 draws to a close, we are pleased to share two recent reports comparing numerous CMS solutions where Joomla! proves to be a top contender:
Idealware

Idealware (www.idealware.org) is a non-profit organization in the US that provides software research for the non-profit community. This report, titled "2010 Comparing Open Source Content Management Systems: WordPress, Joomla!, Drupal and Plone" not only gives high rankings to the Joomla project, but also reports, "The final tally showed Joomla as the market leader, followed by WordPress, then Drupal, then Plone."
water & stone

Additionally, Joomla! does very well as a community-driven project alongside corporate-supported Wordpress and Drupal in the "2010 Open Source CMS Market Share Report" published by Water & Stone (www.waterandstone.com). Referred to as "The Big Three", the report concludes that Wordpress, Joomla! and Drupal remain firmly in command of the market. The report assesses 20 Open Source Content Management Systems on a variety of metrics related to Rate of Adoption and Brand Strength.
Together may all who contribute to Joomla! celebrate and take pride in these findings!
Subcategories
The latest news from the Joomla Team
Announcements & News related to Official Joomla! project Releases