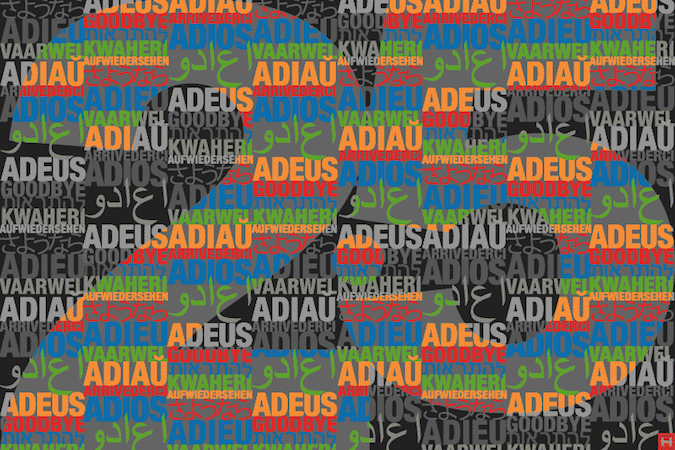 The Joomla! Project is pleased to announce the immediate availability of Joomla 2.5.28. This is a maintenance release for the 2.5 series of Joomla! and is the final scheduled release of the series. Support for Joomla! 2.5 is scheduled to end on December 31, 2014.
What does this mean for me?
End of support refers to when Joomla! no longer provides bug fixes, features, or security updates for a release. This is the time to make sure you have the latest available update of Joomla. Your website will continue to work as normal.
Download
Instructions
*Please clear your browser's cache after upgrading
Want to test drive Joomla? Try the online demo. Documentation is available for beginners.
Release Notes
Check the Joomla 2.5.28 Post-Release FAQs to see if there are important items and helpful hints discovered after the release.
Statistics for the 2.5.28 release period
See the Joomla! 2.5.28 Milestone on GitHub for details of the items fixed.
How can you help Joomla! development?
There are a variety of ways in which you can get actively involved with Joomla! It doesn't matter if you are a coder, an integrator, or merely a user of Joomla!. You can contact the Joomla! Community Development Manager, This email address is being protected from spambots. You need JavaScript enabled to view it., to get more information, or if you are ready you can jump right into the Joomla! Bug Squad.
The Joomla! Bug Squad is one of the most active teams in the Joomla! development process and is always looking for people (not just developers) that can help with sorting bug reports, coding patches and testing solutions. It's a great way for increasing your working knowledge of Joomla!, and also a great way to meet new people from all around the world.
If you are interested, please read about us on the Joomla! Documentation Wiki and, if you wish to join, email This email address is being protected from spambots. You need JavaScript enabled to view it., our Bug Squad coordinator.
You can also help Joomla! development by thanking those involved in the many areas of the process. In the past year, for example, over 1,000 bugs have been fixed by the Bug Squad.
Contributors
Thank you to the community members who were active in the testing and resolution of the issues addressed in this release:
Alex Theulings, Arash Arabi, Brian Teeman, Chris Davenport, Dan Cruson, docschmitti, Dmitry Rekun, George Wilson, Hannes Papenberg, Hervé Boinnard, Izhar Aazmi, Jean-Luc Subri, Jean-Marie Simonet, Jennifer Gress, Johannes S-F, Julien Vonthron, Kai Schröder, Michael Babker, Niels van der Veer, Roberto Segura, Roland Dalmulder, Ronak Parmar, Sergio Manzi, Søren Beck Jensen, Thomas Hunziker, Tobias Zulauf.
Joomla! Bug Squad
Thank you to the Joomla! Bug Squad for their dedicated efforts investigating reports, fixing problems, and applying patches to Joomla. If you find a bug in Joomla!, please report it on the Joomla! Issue Tracker.
Active contributors from the Joomla! Community over the past three months include: Akarawuth Tamrareang, Alex Theulings, Allan Lund Hansen, amithadkar, Anibal Sanchez, Benjamin Trenkle, Berges Yannick, Brian Teeman, Chris Davenport, Cyril Rezé, Dan Cruson, Daniel Dimitrov, David Hurley, dimitargsg, Dimitris Grammatiko, Dmitry Rekun, Elijah Madden, Fedik, George Wilson, GreenLion1010, Hannes Papenberg, hanshenrikchr, Javier Gomez, Jean-Marie Simonet, Jelle Kok, Lars Vonnahme, Leo Lammerink, Lu Nguyen Nhat, Luis, ManuxGR, Marc-Antoine Thevenet, Marco Dings, Matt Meyrick, Matt Thomas, Michael Babker, Nicholas K. Dionysopoulos, Nick Savov, Nicola Galgano, Nikhil Patil, Peter Lose, Peter Martin, Phạm bá tài, Ralf Longwitz, Richard Fath, Robert Deutz, Roberto Segura, Roger Perren, Roland Dalmulder, Ruth Cheesley, Seakson Seeta, Sebastian Łuckoś, Sergio Manzi, Seth Warburton, shur, sovainfo, Su Hoang Thi Cam, Søren Beck Jensen, Thomas Hunziker, Tobias Zulauf, trangredweb, Troy Hall, Tuan Pham Ngoc, Viktor Vogel, waader, 1apweb.
Bug Squad Leadership: Roland Dalmulder, Coordinator.
Joomla! Security Strike Team
A big thanks to the Joomla! Security Strike Team for their ongoing work to keep Joomla! secure. Members include: Airton Torres, Alan Langford, Beat, Claire Mandville, David Hurley, Don Gilbert, Jason Kendall, Javier Gomez, Jean-Marie Simonet, Marijke Stuivenberg, Mark Boos, Matias Griese, Michael Babker, Nick Savov, Pushapraj Sharma, Roberto Segura, Rouven Weßling, Thomas Hunziker.