News
Details

Category: General News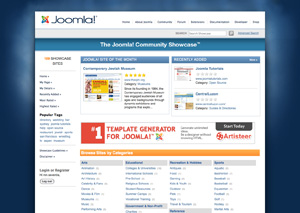 The Joomla Project is pleased to announce our latest undertaking to promote sites using Joomla—our new Joomla Community Showcase. The showcase is a hub for community users to share sites they've discovered or built themselves.
Launching today with just over 100 sites, the showcase has a wide range of categories—arts, education, business, sports, non-profits and more. It's designed in the same familiar layout as the Joomla Extensions Directory so users will be able to quickly find what they're looking for.
Submitting a Web Site
It's easy to submit a site for inclusion in the showcase. You'll need to register first on the showcase site and be sure to read the Guidelines for Submission before submitting. Make sure the site isn't already in the showcase by doing a search first. Not all sites will be accepted into the showcase so make sure your site meets the guidelines. Ideally, it's a site that shows off the power and extensibility of Joomla.
We also expect you to add site thumbnails (not logos) to your submission. If you only have one, that's fine. But if you have more, make sure they show off a variety of layouts—otherwise all your thumbnails will look identical.
Remember, it takes time to verify each site submission we receive so sites will not be automatically added immediately. Careful not to add too many of your own sites at once or you might be considered a spammer. We recommend you submit no more than 10 sites each month.
Site of the Month
Each month, we will highlight a Web site that demonstrates exemplary quality, flexibility, and design. If you want your site to be considered, make sure you fill out all the site information accurately and thoroughly.
Site Case Studies
While site descriptions are a general overview of the site and/or company, case studies are a way to delve deeper into the mechanics of the site, how it was built, what problems it solved, and how it fit into the overall strategy of the company. It's a way to give other Joomla users insight into the process and what extensions were used. We encourage site creators to write detailed case studies. If your site has a good case study, you'll exponentially increase your chances of being awarded the Site of the Month.
Tagging your Submissions
The showcase also has a built-in tagging system to more clearly identify site traits. Add as many tags as you want (up to 80 characters) but don't repeat tags or add redundant information.
Room to Grow
We feel that this site will grow rapidly so have started with a small number of basic site categories wth the expectation that they will become more refined and extensive over time, adpating to the needs of the community. So get started submitting Joomla sites now!
Details

Category: Project Release News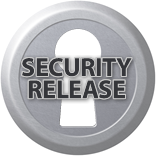 The Joomla Project announces the immediate availability of Joomla 1.5.10 [Wohmamni]. This is a security release and users are strongly encouraged to upgrade immediately.
This release contains 66 bug fixes, one low-level security fix, and one moderate-level security fix. It has been 11 weeks since Joomla 1.5.9 was released on January 10, 2009. The Development Working Group's goal is to continue to provide regular, frequent updates to the Joomla community.
Download
Instructions
Want to test drive Joomla? Try the online demo or the Joomla JumpBox. Documentation is available for beginners.
Details

Category: General News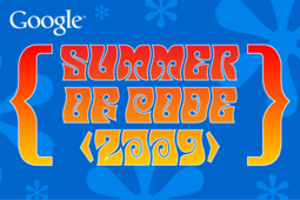 The 2009 edition of the Google Summer of Code projects has been announced. We appreciate Google's continued support of free software and for funding numerous open source projects, and will apply certainly for this years edition. It will be the fifth edition of this open source event, and when accepted we will have been part equal times...we are really looking forward to welcome another group of contributors with fresh ideas.
Joomla! is an international award-winning open source content management system (CMS) deployed worldwide with more than 8 million downloads in the last 2 years. If you participate with Joomla!, your work will have a positive impact on people all around the world. If you enjoy developing applications and you want to work with experienced developers using emerging technologies, consider to join in to the Google Summer Of Code for Joomla!
Joomla! version 1.5, released last year, provides developers with an object-oriented, pattern based API that follows best practices and is organized into well-structured and logical framework packages. It uses an MVC design pattern for components, which gives developers a great platform for rapid application development and prototyping. Developers can hook into nearly any part of the application stack using Joomla!'s newly reworked events system, implemented according to the observer design pattern. Judging from the community participation since the 1.5 release, developers have been pleased with this new technology foundation for Joomla! They have written over 4,500 extensions for Joomla!, which are available on the Joomla! Extensions Directory (JED).
Work on Joomla! version 1.6 is well underway and expected to be available later in 2009. This major upgrade contains many important new features. SoC participants will have the opportunity to help with this important Joomla! version. Work on Joomla! 1.6 could be just one of the goals, we really would like to see other areas of innovation getting worked on also.
Subcategories
The latest news from the Joomla Team
Announcements & News related to Official Joomla! project Releases
Information about Joomla! Team members