News
Details

Category: Project Release News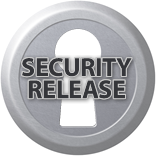 The Joomla! community is pleased to announce the immediate availability of Joomla! 1.5.1 [Seenu]. Since the stable release of Joomla! 1.5 we have seen huge numbers of downloads which has helped to push the total number of downloads to over 3 million in less than a year.
We have found in one of the new features of Joomla! 1.5, an XML-RPC Blogger API plugin, a high priority security vulnerability. While this feature is disabled by default on every Joomla! 1.5 install and would have to be manually enabled for the vulnerability to exist, we strongly recommend that all Joomla! 1.5 users upgrade to Joomla! 1.5.1.
Thanks to the work done by both the Joomla! Bug Squad as well as the Development Team , not only has this vulnerability been patched but so have several other smaller issues.
Details

Category: Project Release News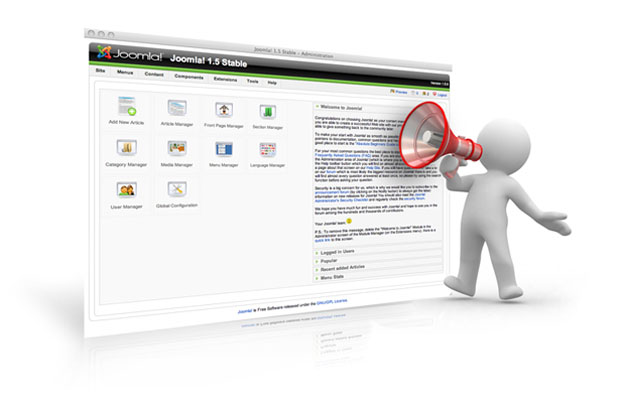 It is with great pride that the Joomla! community announces to the world the immediate availability of Joomla! 1.5 Stable [Khepri]. As a community of contributors, we have been through celebrations and tribulations. We have had fun, and we have worked hard. We have learned from and helped one another. What started two and a half years ago with a letter to the community has grown into a great opportunity for both the Joomla! project and community to benefit from these efforts and to consider our future.
People have contributed enormous amounts of time and energy to make Joomla! 1.5 what it is today. Developers collaborated over long distances, around the clock, enthusiastically contributing to Joomla!. Hours writing code combined with intense discussions on everything from usability to extensibility have defined many developers' lives over the last two and a half years. Countless others have identified and fixed bugs along the way. Documenters have tracked changes to help make life easier for everyone who uses or develops in Joomla! 1.5. Translators for dozens of languages have prepared language packs. Huge amounts of time and energy have gone into event organization, team management, and infrastructure upkeep. Our forums are overflowing with those asking and answering questions about Joomla! 1.5, helping overcome problems and reaching out to newcomers in a concerted effort to be helpful.
Details

Category: Project Release News
Site Administrators - Simplicity & Control
At first glance, you will appreciate user interface improvements. The Joomla! 1.5 Administrator is more refined and the main menu simplified. The global configuration was substantially reworked for simpler presentation and greater control. [9] An important improvement for our international community is having Joomla!'s entire Administrator available in one's own language using language packs made available at joomlacode.org.
Joomla! administrators will find a number of improvements in ease of site management. A single installer is available for all extension types, including languages. [5] The media manager is improved visually and functionally. Images, documents, presentations, and more, can now be stored. Other improvements include multi-delete capability, batch file uploads, and an ability to view media in icon and list formats. [4]
The core article manager is simpler.[6] Gone are dual editor areas from Joomla! 1.0. Now, a single editor with a "Read More" button for separating the introduction from the full article, supports a more natural writing process.[8] A very popular improvement is Joomla!'s new image manager enabling you to browse media folders to select and insert images directly into your article as you write. [7]There is also more control of article pagination than before.
The complexity of choices and steps in the menu manager for Joomla! 1.0 have been completely redesigned for 1.5 in favor of simplicity and elegance.[1] Usability improvements, such as the ability now to change the menu type[3], make changing your site much simpler. Any menu item can now be used to designate the default page. Selecting menu types is now an elegant drill down process supported by a new navigation tree; collapsible parameter sections simplify choices and increase productivity. Other helpful interface improvements include contextual tooltips and the ability to sort any menu manager column. [2]
One of the more significant functional improvements are search engine friendly URLs, easily implemented within the global configuration. With SEF URLs in place, system generated duplicate content is eliminated, greatly improving site search engine optimization.
Subcategories
The latest news from the Joomla Team
Announcements & News related to Official Joomla! project Releases
Information about Joomla! Team members