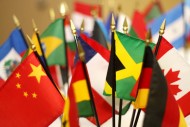 The April issue of the Joomla Community Magazine is here! Our stories this month:
Editors Introduction
What's New in the Joomla! Community Magazine?, by Alice Grevet
Project News
Leadership Highlights April 2014, by Marijke Stuivenberg
Roundup from JUG Corner - March 2014, by Ruth Cheesley
Developers
Practical Development 3: Project, by Marco Dings
Sitebuilders
10 Tips for a Fast Joomla Website, by Simon Kloostra
Core Features I want from the Components I Choose, by Randy Carey
Migration SEO Tips Series - Part 1 - Planning Your Link Migration Strategy, by Ruth Cheesley
Feature Stories
Case Study - CrimeSuspect.Net, by Alice Grevet
Events
Joomla! World Conference – 2014, by Dianne Henning
JoomlaDay Boston 2014, by Dianne Henning
Joomla! at CeBIT 2014 - Big Business!, by David Jardin
Help Wanted
Joomla! Q&A Site on Stack Exchange, by Craig Phillips
Extensions and Services Evaluations
JFBConnect: Let's do more with Social Networks, by Mike Veeckmans
International Stories
Arabic
Français
Joomleur, je t'aime !
Encore sous Joomla 1.5, il devient urgent de migrer
Migration complexe d'un site Joomla! 1.5...
Un système de sécurité pour Joomla!
Le CMS, le Framework Joomla! et les licences
10 meilleures astuces pour un site Joomla! rapide
Pratique du développement (épisode 2) : l'environnement de travail
Spanish
Qué hacer cuando Joomla no encuentra las actualizaciones
Override del mes: Metamorfosis al mod_menu
Migración compleja de Joomla! 1.5 con tiempo de inactividad...
¿Por qué actualizar las extensiones de terceros?
Usando Joomla para hacer Joomla!. Empezando por JDatabase
In our next issue
We want to publish your Joomla! story in the next JCM issue! So take a look at our Author Resources content to get a better idea of what we are looking for, and then register to become a JCM author and submit your Joomla! story!