Joomla! News
Details

Category: General News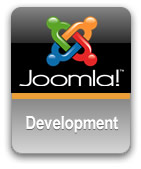 The developer.joomla.org Web site has been re-launched using Joomla! 1.5. You are invited to frequently visit and enjoy a steady stream of information shared by approximately 50 bloggers, each of whom are actively involved with Joomla! development. Reading their blogs and providing your feedback is an excellent way to stay in touch with Joomla!.
Keep up-to-date on what is new in Joomla! Development
On developer.joomla.org, you will find posts from Joomla!'s Development Working Group Coordinators, Andrew Eddie and Wilco Jansen. Here, the coordinators share key development directions such as the decision to raise the Joomla! 1.6 minimum requirement to PHP 5.2 and discussions on community issues such as how best to lower the barriers for participation. In addition, presentation material of interest to developers will frequently be shared following Joomla! Day events and technical conferences.
Subcategories
The latest news from the Joomla Team
Announcements & News related to Official Joomla! project Releases