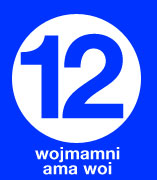 The Joomla! Project is pleased to announce the immediate availability of Joomla 1.5.12 [Wojmamni Ama Woi]. This release contains a number of bug fixes and three moderate-level security fixes. It has been less than a month since Joomla 1.5.11 was released on June 3, 2009.
This release marks an important milestone for the Joomla Project due to the upgrade of the PEAR library to the new BSD licensed version, which brings the codebase into full compliance with the GPL. In addition, this release contains an important upgrade to TinyMCE v 3.2.4.1.
The Production Working Group's goal is to continue to provide regular, frequent updates to the Joomla community.
Download
Instructions
Want to test drive Joomla?
Release Notes
Before upgrading, read the Release Notes and review the Post-Release Notes to see if there is important supplemental information or helpful hints discovered after the release. Also, do a backup your site before performing the upgrade.
Security
Components
Modules
No modules were fixed for this release.
Plugins
Update to TinyMCE 3.2.4.1 (12376)
Updated installer SQL to correspond with TinyMCE upgrade (17005)
Added missing language strings for TinyMCE after initial upgrade (16977)
Legacy
No legacy issues were fixed in this release.
Templates
Language
Feed Module Tip wording changed to correctly state "time in minutes" (15740)
en-GB Language File Date Format displays correctly with Frontend Components using Calendar Date Selection (16779)
Missing language strings available for Beez Templates (16820)
Additional language strings added for Tiny MCE (16950)
Added mk-MK installer language pack (no tracker item)
Administrator
CSS files save correctly when edited using Template Manager (16753)
System
Statistics
Statistics for the 1.5.12 release period:
Joomla 1.5.12 contains:

25 issues fixed in SVN
14 commits

Tracker activity resulted in a net decrease of 11 active issues:

54 new reports
74 closed
25 fixed in SVN

At the time the 1.5.12 release was packaged, the tracker had 146 active issues:

59 open
60 confirmed
27 pending
Joomla! Bug Squad
Thanks to the Joomla Bug Squad for their dedicated efforts investigating reports, fixing problems, and applying patches to Joomla. If you find a bug in Joomla, please report it on the Joomla 1.5 Bug Tracker.
Active members of the Joomla Bug Squad during this last release cycle include: Ian MacLennan and Mark Dexter co-coordinators; Airton Torres, Alan Langford, Ashwin Date, Dennis Hermacki, Elin Waring, Flavia Tarzwell, Gergő Erdősi, Hannes Papenberg, Jennifer Marriott, Johnathan Cheung, Kevin Devine, Klas Berlič, Marieke van der Tuin, Marijke Stuivenberg, Mati Kochen, Ole Bang Ottosen, Sajid Ahmed, Samuel Moffatt, and Tibor Tóth.
A warm welcome to the newest members of the Joomla Bug Squad: Johnathan Cheung, Sajid Ahmed, and Shaun Janssens.