Joomla! News
Details

Category: Project Release News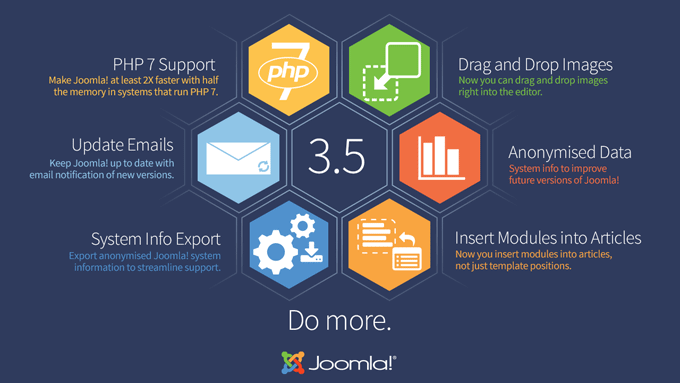 Hello from everyone on PLT! We have been busy over the past weeks testing, and re-testing Joomla 3.5 beta 1. Timelines are always the first thing people want to know; followed with what features will be available.
Timeline update for 3.5
Timelines are a tricky part of planning. Bug fixing can be a challenging task to plan for. Sometimes the answer comes instantly and sometimes we'll lose days on a single issue. We've been working tirelessly on an issue for the last couple weeks. We are adjusting our timeline appropriately.
Subcategories
The latest news from the Joomla Team
Announcements & News related to Official Joomla! project Releases