General News
Details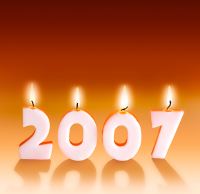 On the eve of New Year, imagine that Joomla! was a person.
If Joomla! was a person, its oxygen would be the myriad of active fingers on keyboards logging into the Joomla! website, the forums, extensions and developer zone, attending Joomla! Days and checking out hosts of community and fan sites.
Yes, yes, Joomla! has won awards. Many. But the accolades are not oxygen.
Joomla! feels great joy because the past 12 months has seen a mature ecosystem evolve; where people from all walks of life, all races and religions are equal. Equal to share, equal to learn, and equal to participate in an online community. And with those skills, everybody is able to craft a website, start a business, perhaps even ensure financial freedom for their family!