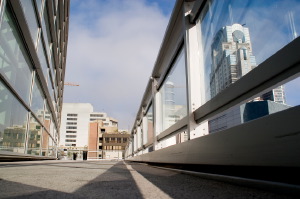 Joomla!, the world's most popular Open Source CMS, will be participating at its first San Francisco LinuxWorld next week. For those of you who can remember, we were there last year and won a couple of awards, but did so under a different name.
Together with the award-winning 1.0 series, we will be previewing the upcoming Joomla! 1.5 Beta, which is evidence of the maturity the project has attained in a short time. Lead developer Johan Janssens, who will be attending, said the forthcoming release marks a significant milestone.
"Our baby Joomla! was born nearly 12-months ago, cut his teeth with our first release and now the toddler is gaining confidence," he quipped. "You may laugh at the metaphor but the amount of work put into Joomla! by our teams has seen us endure great difficulties and reap the rewards of a paradigm shift in thinking," he said.
"With 1.5 we are shifting gear from being a web application to a web application framework," he said. "The Joomla! 1.5 Framework has already attracted the attention of industry professionals including web application architects, governments and non-profit organisations right down to basic users."

"For the user, the Joomla! 1.5 CMS will be more friendly but for the pros, it is under the bonnet where all the power and flexibility has been delivered."
The exhibition doors open to the public on Tuesday, August 15, and Joomla! can be found at the DOT.org Pavillon at Booth 18. Johan will be joined by core developer Louis Landry and they will be supported by a number of community members, many of whom are well known. Visit the LinuxWorld San Francisco website for an overview of what's on and the opportunity to pre-register (it is free for exhibit only access).
EXHIBITION HOURS
Tuesday August 15, 2006 10:00 AM 5:00 PM
Wednesday August 16, 2006 10:00 AM 5:00 PM
Thursday August 17, 2006 10:00 AM 4:00 PM
* Please note the LinuxWorld has no public exhibition on August 14.
ON-SITE REGISTRATION HOURS
Registration is located in the upper north lobby of the Moscone Center
LOCATION
The Moscone Center
747 Howard Street
San Francisco, CA 94103
Phone: 415-974-4000
http://www.moscone.com/