General News
Details
September will be a busy month for Joomla!. We will be attending the O'Reilly EuroOSCON open source convention in Brussels. Our German community has also informed us about their first Joomla! Day, this will be the third Joomla!Day organised this year following the NL and UK, and the Italian community is organising their first meetup.
O'Reilly EuroOSCON Convention, September 18-21, 2006
The Joomla! project will showcase the upcoming 1.5 beta at the O'Reilly Open Source Convention at the Le Plaza Hotel in Brussels, Belgium on September 20th, 2006. This convention is one of the largest Open Source conventions in Europe and expects over 800+ attendees from around the world.
Details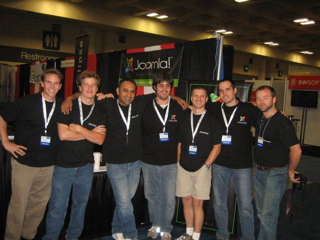 We wanted everyone to see the buzz at the San Francisco LinuxWorld, so we set up a webcam for everyone to check things out.
Johan Janssens and Louis Landry are attending the Joomla! stand at the show. They guys have been inundated with visitors who want to know more about Joomla!
Details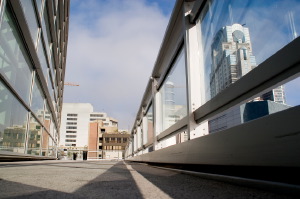 Joomla!, the world's most popular Open Source CMS, will be participating at its first San Francisco LinuxWorld next week. For those of you who can remember, we were there last year and won a couple of awards, but did so under a different name.
Together with the award-winning 1.0 series, we will be previewing the upcoming Joomla! 1.5 Beta, which is evidence of the maturity the project has attained in a short time. Lead developer Johan Janssens, who will be attending, said the forthcoming release marks a significant milestone.
"Our baby Joomla! was born nearly 12-months ago, cut his teeth with our first release and now the toddler is gaining confidence," he quipped. "You may laugh at the metaphor but the amount of work put into Joomla! by our teams has seen us endure great difficulties and reap the rewards of a paradigm shift in thinking," he said.