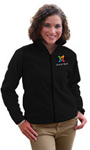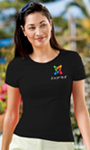 The Joomla! Shop has expanded its merchandise and presents to you three new products sure to please the ladies: T-shirts, Tank tops and Fleece Jackets. Yes, this sensational moment is reserve for ladies only unless the men wish to take this opportunity to give an excellent gift to their love ones.
Our customized products promote Joomla! in a bright but professional way. All profits from our online shop go back into the project to further its not-for-profit aims and ambitions.
Look cool and support Joomla! at the same time!