Joomla! News
Details

Category: Project Release News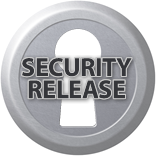 The Joomla Project announces the immediate availability of Joomla 1.5.17 [Wojmamni ama woobusani]. This is a priority release to correct two issues in version 1.5.16. Although there are no security issues fixed in this release, we consider it a security release because a security-related bug has been fixed and because many sites may be upgraded directly from 1.5.15 to 1.5.17.
The Development Working Group's goal is to continue to provide regular, frequent updates to the Joomla community.
Download
Instructions
Want to test drive Joomla? Try the online demo. Documentation is available for beginners.
Please note that you should always backup your site before upgrading.
Subcategories
The latest news from the Joomla Team
Announcements & News related to Official Joomla! project Releases