News
Details

Category: General News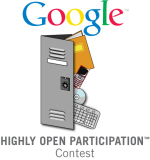 Would you like a chance to win a trip to the Googleplex, the California headquarters of Google in the heart of the world-famous Silicon Valley, and help Joomla! at the same time?

Well, following on from the success of the Google Summer of Code program, Google has today launched a contest for pre-university students (high school and secondary school students) aimed at encouraging young people to participate in open source projects. Joomla! is proud to have been invited to join with nine other open source organisations for this pilot program which will run until early February 2008.

The Google Highly Open Participation Contest, or GHOP for short, is intended to offer an opportunity to students who may want to get into open source but don't know where to start. By working through a number of pre-defined tasks, contestants will be able to engage with the open source community and get involved at a far earlier time than they might otherwise think they could. At the same time, Joomla! gets the benefit of additional contributions to the project.

For the past two months, a crack team has been working in secret to build a list of tasks that we need help with. Tasks are not limited to coding; there are 102 tasks to choose from, divided into categories: code, documentation, outreach, quality assurance, research, training, translation and user interface. Tasks are generally either two or four weeks in duration and have been designed so that students can complete them in their spare time without affecting their studies. You can see full details of the tasks by visiting the Joomla! GHOP site. There is a wide range of tasks, including many that require only minimal prior knowledge of Joomla! and each contestant will have access to a task-specific mentor who can offer guidance where needed. It's a great way to get started on contributing to an open source project and we hope that contestants will have a lot of fun in the process.

As this is a contest it has prizes! At the conclusion of the contest, each contestant will receive a T-shirt and certificate for successfully completing at least one task and 100 US Dollars for every three tasks successfully completed. In addition, the Joomla! GHOP judges will evaluate each entry on the basis of creativity, thoroughness, quality of work and community involvement and select one contestant to receive the Grand Prize of a trip to Google Headquarters in Mountain View, California, USA for an award ceremony for the contestant and one parent or guardian.

Read more: Joomla! invited to join Google Highly Open Participation Contest
Details

Category: General News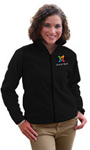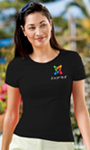 The Joomla! Shop has expanded its merchandise and presents to you three new products sure to please the ladies: T-shirts, Tank tops and Fleece Jackets. Yes, this sensational moment is reserve for ladies only unless the men wish to take this opportunity to give an excellent gift to their love ones.
Our customized products promote Joomla! in a bright but professional way. All profits from our online shop go back into the project to further its not-for-profit aims and ambitions.
Look cool and support Joomla! at the same time!
Details

Category: General News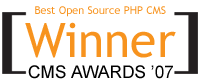 Packt Publishing today announced Joomla! as the winner of "Best PHP Open Source Content Management System" for 2007.
The award marks the second time Joomla! has won a prestigious Packt prize. Runners up were Drupal, followed by e107.
The judges indicated that Joomla! is 'possibly one of the biggest success stories in open source of late'. "Its first release came in only September 2005 and since then has grown to be one of the most downloaded Content Management Systems on the web.

The judges also noted a number of factors that helped Joomla! secure the Award. "Most notably its good front-end for administrators and end-users, which gives users a simple and traditional company website straight out of the box. Once again, judges commented on the size and responsiveness of the community, which translates to potential problems being dealt with quickly."
Joomla! Project Manager Johan Janssens said adding this latest award to Joomla's steadily growing collection of prizes was recognition of the project as a whole.
"While I can't pretend to read judges minds, I'm sure Joomla's wealth of community and focus on creating the foundations of a next generation framework, demonstrated the true strengths of the project," he said.

"I'd also like to thank Packt for its continued support through its publications and awards. Packt understands open source spirit, that's for sure."
NEWSFLASH: Packt confirmed that Joomla! 1.5 (despite still being in Release Candidate) was basis for their decision. Great news for anyone still sitting on the fence, wondering just how good the new generation framework is!

Subcategories
The latest news from the Joomla Team
Announcements & News related to Official Joomla! project Releases
Information about Joomla! Team members