News
Details

Category: General News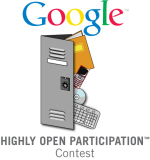 The Google Highly Open Participation Contest for pre-university students (high school and secondary school students) aimed at encouraging young people to participate in open source projects. Joomla! is proud to have been invited to join with nine other open source organisations for this pilot program. Tomasz DobrzyDski was unanimously selected as Joomla!'s 2008 Grand Prize Winner of the Google Highly Open Participation Contest. Tomasz completed seven tasks during the competition.
Selecting a winner was difficult because there were many deserving contestants. In review, it was obvious that GHOP was more than a contest for Tomasz. He demonstrated what contributing to a free software community should be like. He discovered that learning is fun, he expressed joy in sharing what he produced with others, he was proud to contribute his gifts, and he was honoured to be a part of the Joomla! community. As is true with many other contestants, Tomasz inspired those of us who worked with the program and reminded us why we also contribute.
We congratulate Tomasz DobrzyDski on this well deserved honor and we thank him, and each of the others, who contributed to the Joomla! community.
All completed contest tasks are available for review and download.
See also:
Contest announcement on www.joomla.org
Official Joomla! blog posts about the contest
Details

Category: Project Release News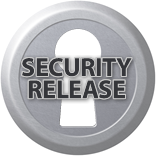 Following on from the release of Joomla! 1.5.1 [Seenu], we are pleased to announce the immediate release of Joomla! 1.0.14 [Daybreak]. This version has been triggered by reported cross site scripting problems that could occur under the right circumstances. We have also addressed many other general bugs and problems as well.
This release addresses serious security vulnerabilities and you should proceed with testing on a backup copy of your site. Once you have verified that your site works as expected, we recommend upgrade your live site as soon as possible.
Details

Category: Project Release News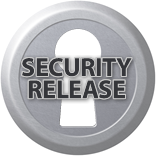 The Joomla! community is pleased to announce the immediate availability of Joomla! 1.5.1 [Seenu]. Since the stable release of Joomla! 1.5 we have seen huge numbers of downloads which has helped to push the total number of downloads to over 3 million in less than a year.
We have found in one of the new features of Joomla! 1.5, an XML-RPC Blogger API plugin, a high priority security vulnerability. While this feature is disabled by default on every Joomla! 1.5 install and would have to be manually enabled for the vulnerability to exist, we strongly recommend that all Joomla! 1.5 users upgrade to Joomla! 1.5.1.
Thanks to the work done by both the Joomla! Bug Squad as well as the Development Team , not only has this vulnerability been patched but so have several other smaller issues.
Subcategories
The latest news from the Joomla Team
Announcements & News related to Official Joomla! project Releases
Information about Joomla! Team members