Joomla! News
Details

Category: Project Release News

The Joomla! Project and the Production Leadership Team are proud to announce the release of Joomla! 3.2.2 which resolves a significant number of issues and bugs.
If you are currently running Joomla! 3.2, we recommend that you apply this update immediately via either the one-click update or the update downloads available at www.joomla.org/download.html. For other versions of the 3.x series, applying the update is recommended at the next convenient opportunity.
Details

Category: Project Release News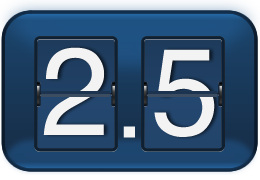 The Joomla! Project is pleased to announce the immediate availability of Joomla 2.5.18.
Joomla! 2.5.18 is a maintenance release. Most notably this release fixes errors that have been reported including:
Articles missing for admins in front end
Modules disappear at front page after clicking the article title
Also with this release, the enhanced password hashing via PHPass, available in Joomla 3.2.1, is now used with the 2.5 series.
The update process is very simple, and complete instructions are available here. Note that there are now easier and better ways of updating than copying the files with FTP.
Download
Note: Please read the update instructions before updating.
Instructions
*Please clear your browser's cache after upgrading
Want to test drive Joomla? Try the online demo. Documentation is available for beginners.
Details

Category: General News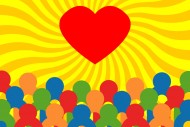 The February issue of the Joomla Community Magazine is here! Our stories this month:
Editors Introduction
All You Need is (Joomla!) Love..., by Dianne Henning
Feature Stories
Women in Joomla!, by Shirat Goldstein
Interview with Chad Windnagle, by Alice Grevet
What Exactly Goes Into Making a Release of the CMS?, by Michael Babker
Developers
Practical Development, by Marco Dings
Administrators
Some Tips for SEO in Joomla 3.0, by David Hoang
Events
CMS Africa Goes to Nairobi, Kenya, by Njenga Hakeenah
Save the Date!, by David Hurley
Project News
Leadership Highlights February 2014, by Marijke Stuivenberg
Roundup from JUG Corner - January 2014, by Ruth Cheesley
Sitebuilders
Joomla! 3.2 New Features: Extension Finder, by Nicola Galgano
Building Joomla Web-Help Systems - Part 1: Choosing an Environment, by Matt Majeske
To LTS or STS?... That is the Question!, by Duke Speer
International Stories
Browse the international articles submitted this month.
In our next issue
We want to publish your Joomla! story in the next JCM issue! So take a look at our Author Resources content to get a better idea of what we are looking for, and then register to become a JCM author and submit your Joomla! story!
Subcategories
The latest news from the Joomla Team
Announcements & News related to Official Joomla! project Releases