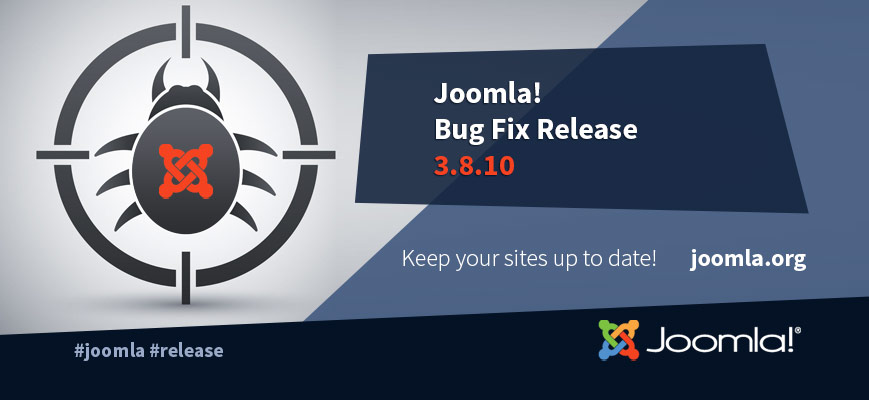 Joomla 3.8.10 is now available. This is a bug fix release addressing one bug introduced into 3.8.9 which affects Windows servers.
What's in 3.8.10?
Joomla 3.8.10 is addressing one bug introduced into Joomla 3.8.9. This release is fixing the autoloader for Windows platforms.
If you are using a Windows platform, please update your site to 3.8.10 as soon as possible.
Visit GitHub for more information about this issue.
Download
Make the next Joomla release even better
Joomla 3.9, 3.10 and 4.0 are in the works. If you would like to help improve them you can make a direct difference! You can find more information about these releases on GitHub:
We invite you to download these upcoming releases on the nightly build page (for testing purposes only - do not use on production sites).
Join the Joomla Volunteer Community and contribute your skills and time to help Joomla grow even more:
Stay updated on the latest project news and important announcements by subscribing to the Joomla Newsletter as well as the Developer Newsletter.