Joomla! News
Details

Category: General News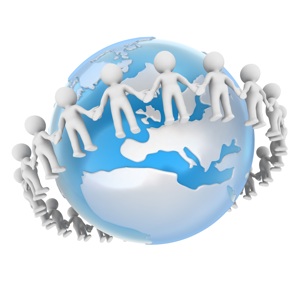 Joomla! is only possible because of the contributions of thousands of people. A community of this size requires a great deal of effort. In addition to the core team, hundreds of others participate in important ways as Translation, Development, Sites and Infrastructure, Documentation and Foundation Working Groups members. Joining a working group where your talents are best applied is only one way to contribute to Joomla!.
Community-driven activities
It is the members of this community who drive outreach. Joomla! Days, Joomla! User Groups, local support forums, conference presentations and white papers, special events and meetings, blogs, and, yes, even discussions around the office water cooler, are essential to sustain and grow Joomla! by getting the word out and recruiting talent.
Last year, Joomla! Day events were held all across the globe. Special thanks to those who made good things happen in Melbourne, Malaysia, France, Toronto, Sydney, Thailand, California, Norway, Cape Town, Johannesburg, Texas, Brasil, Hungary, Manhattan, Sweden, Finland, Serbia, Cape Town, Nigeria, and New Zealand. If you are interested in organizing a Joomla! Day where you live, learn more in the Joomla! Days board.
Details

Category: General News
Happy new year to the Joomla! Community. 2007 has been extraordinary, and 2008 is full of promise of even more. In six months Joomla! 1.5 went from Mapya (new) to Karibu (near by). Joomla! 1.0 continued its mature, steady shine with release 13, SunGlow. How did it happen?
People
Starting with Australia in January and ending in December with New Zealand , and around the world in between, Joomla! Days brought together the world wide Joomla! Community. As of April there were over 100,000 members of the Joomla! forums and in September the forums went to over a million posts.
Details

Category: General News
Following on from the huge success of the Joomla! 1.5 bug squashing days, please join us for the first world-wide Joomla! 1.5 documentation days starting on 19th January 2008. We will have tasks for everyone; coders and non-coders alike. Our primary aim is to dramatically increase the volume of documentation available for Joomla! 1.5.
So far we have locations in Vancouver, Canada and Brussels, Belgium and we hope to confirm other locations soon. For the latest information on locations and other arrangements, please visit the Joomla! Doc Camp wiki page. Please note that space at these locations is limited, so don't register unless you are certain you can come.
Subcategories
The latest news from the Joomla Team
Announcements & News related to Official Joomla! project Releases