Joomla! News
Details

Category: Project Release News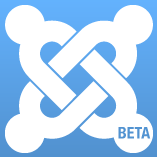 The Joomla! Project is proud to announce the immediate availability of Joomla 1.6 beta (download). IMPORTANT NOTE: This is a beta version and is not intended to run any type of production site. It is intended to be used for evaluation purposes only.
The following is the press release.
Joomla! 1.6 Beta Released – Download the World's Leading PHP-based Content Management System and Easily Build Websites and Online Applications
New York, New York, May 17, 2010 – The Joomla Project, a free, award-winning PHP-based content management system that enables users to build websites and powerful online applications, today announced the beta release of Joomla 1.6. Designed to offer enhanced site control and a more polished user experience, Joomla 1.6 will deliver a variety of new tools to improve website management and access, a more robust organizational structure for content control, and various other user-experience improvements throughout the software.
Subcategories
The latest news from the Joomla Team
Announcements & News related to Official Joomla! project Releases