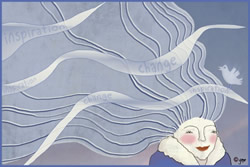 The March installment of the Joomla! Community Magazine is here!
IN THIS ISSUE:
Thanks to the members of the Joomla! community who are contributing authors in this month's issue: Abolhassan Firoozmandan, Hagen Graf, Grigor Mihov, Denys Nosov, Nick Savan, Joe Sonne, Jeremy Wilken, Mehmet Yazici.
Editor's Introduction:
Inspiration, and the Winds of Change.. by Dianne Henning
Feature stories
International stories
Leadership Connections
JUGs and Events
Developers Workbench
Did you know…?
Designer's studio
Administrator's toolkit
Join the Jimericks
The Joomla! mag team in Skype
said limericks were just not their type
of rhyming for a reason
but, in the spirit of the season,
they submitted their sanitized hype!
Joomla! Books
On the lighter side...
In our next issue