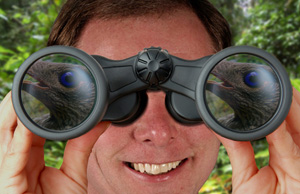 At the recent Leadership Team summit in San Jose, CA, the Production Leadership Team discussed the best ways to outline the path forward for Joomla Development. The outcome was a vision statement as part of the strategy for focusing efforts as part of our new iterative approach to development.
The vision statement defines the desired goals with the next release and provides an inspiration point for potential additional related goals. It also helps the team and community in making better decisions. This doesn't mean that features outside the scope of the vision statement won't be considered and/or included, but they may have a reduced chance since they deviate from the vision. The vision for the next release is "Rediscover Content" and outlined below.
Rediscover Content
The next release of Joomla, codenamed Bowerbird, is focused on making the content you already have more connected and accessible. With Bowerbird, your website becomes a "content powerhouse" of valuable information in any language. The following features are the primary focus of Bowerbird:
Super Search: Experience the power of high-performance searching, term indexing, filters, language stemming, alternative phrasing, and an extensible plug-in API for third-party developers.
Tag, You're It: Break through the limitations of categories by tagging content with relevant keywords. Too many articles? Use the built-in batch tagger to create hundreds—even thousands—of tags in just a few minutes.
Lost and Found: Help search engines find and classify your content in the most optimum way by managing metadata, titles, and content descriptions. Boost your overall search ranking and you'll never be lost in search results.
If you want to be discovered by new users or rediscover your own content, the next version of Joomla is exactly what you're looking for.
Note: The bowerbird is known for its instinctual behavior to collect/organize as many blue items as possible, meticulously organizing them in its nest, in order to attract a mate. It's native to Australia.
The Production Leadership Team is excited to share this new approach for shaping the future of development Joomla. For more information regarding the process, read How New Features are Added to Joomla and Where Next for Joomla Development.